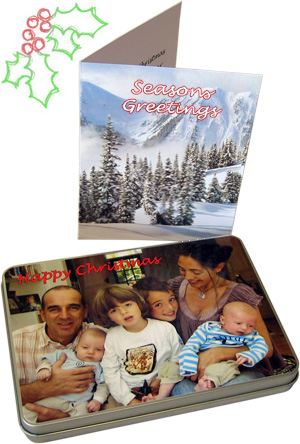 The history of sending greeting cards goes all the way back to ancient China when they would send each other messages of good will for the New Year. Christmas greeting cards were actually invented right here in London in 1843 by inventor Henry Cole who commissioned artist John Callcott Horsley to create a holiday card he would send to people wishing them a Merry Christmas and a Happy New Year – a term most common to us today! Christmas greetings in all types of languages are sent every year all around the globe with holiday wishes.
It is an important tradition to many of us to send holiday cards wishing friends and family a merry holiday. We might not be able to see everyone during the holiday period or give everyone Christmas gifts so sending people greeting cards letting them know that we are thinking of them and hope they have a great time is a thoughtful and polite gesture. It is recommended to have sent all your Christmas greeting cards via Royal Mail by December the 18th to make sure they arrive by Christmas Day. So today it is roughly a month until the posting deadline which means it's perfect to order personalised greeting cards today!
There is a lot of flexibility with our personalised greeting cards. You choose the amount of cards – 12, 20 or 40. Whatever amount of cards you chose to get, they all come with ivory envelopes and in a personalised presentation tin box! The cards are printed beautifully on 280gsm silk art board. The cards can have photos, images or illustrations (all the same or all different) on the cover and a greeting on the inside as well as on the front of the card. Family portraits, drawings made by the kids or holiday snaps can grace the Christmas greeting cards to spread some Christmas joy this upcoming holiday period!