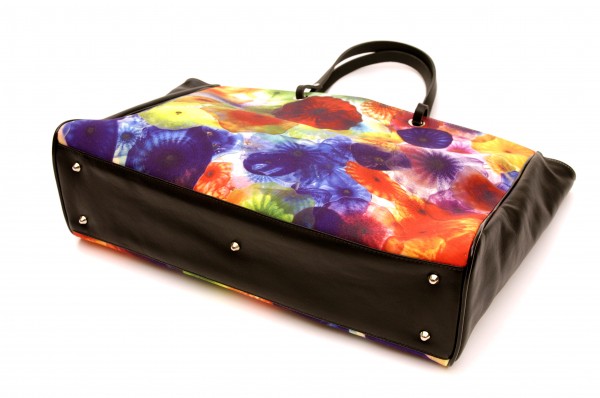 Our luxury photo handbags are our oldest and most popular gift ideas. You'll be amazed at the quality of the handbags, we have a customer who's had hers for seven years and it still looks great! Nothing about this handbag is spared. The leather handles are sturdy, the photo reproduction on satin is excellent and it has details to protect the bag and your items inside it. They are basically the most brilliant gift ideas for women who love a beautiful handbag!
Putting photos on the handbags, either one on each side or a photo montage of several photos, are very popular gift ideas. Showing of grandkids, pets and spouses seems to be a favourite of our Nation. Great photos that you place all over your home should be carrier around with you all day as well.
Furthermore you can even design handbags using prints, illustrations or graphics (created by you or someone you know) to create truly unique gift ideas for women. The finished product will be a handbag totally exclusive to the receiver! The woman in question might have been looking for a new handbag for ages but can't seem to find one which suits her perfectly.
So do some research and find out what prints she likes. Maybe she has a favourite flower – so find or take a stunning photo of those flowers to have printed on our handbag. Or maybe she always says how much she loves Paisley prints, find a Paisley print in the colours you think she'd prefer and in a flash you have designed an exclusive printed handbag! These gift ideas for women will impress and stun her guaranteed.