We're on the home stretch now…Valentine's Day is a mere 3 weeks away!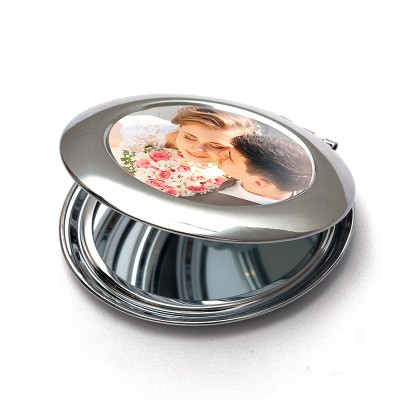 We know how difficult it is to find that perfect Valentine's Day gift. Especially for us girls! We like to be surprised with something meaningful, special and, of course, pretty! Now, whether you are looking for that perfect Valentine's Day gift for your wife or girlfriend, or even your mum, grandma, friend or daughter, we have the perfect suggestion, which we guarantee she will not only love, but be able to use every day.
Introducing our new Personalised Compact Mirror. This pretty metal compact mirror is a new addition to the Bags of Love personalised photo gifts range and, we have to say, we really do love it! A pretty and practical gift, this sweet pocket mirror will make a memorable and cherished gift for any woman this Valentine's Day.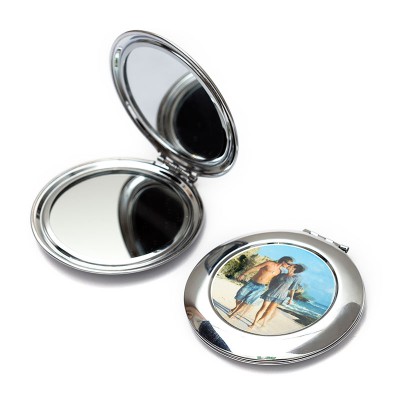 Our smart personalised mirror is available in a classic round shape, which flips open on a hinge to reveal two glass mirrors. Sleek and stylish, this compact is ideal for popping in your handbag for essential touch ups through out the day. Now, we know there are a lot of compact mirrors and pocket mirrors out there, but why give just a mirror when you can also give a photo gift? Do you have that one special photo of the two of you – the one, which you both look at and are filled with love at the memory of it? If you do…or if you have any special photo for that matter, then think how blown away she will be when she receives a unique compact mirror, with that photo looking up at her.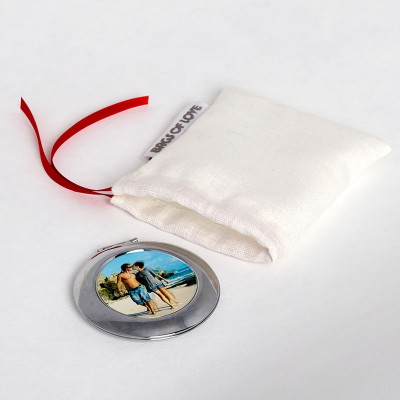 We will print your special photo onto the top of the compact. We print on a white, sparkly base colour, which will give your photo a stunning, twinkly effect – making it all the more special. Not only that, but we will send you her personalised mirror in a gorgeous fabric drawstring pouch, which we sew by hand here at Bags of Love HQ. This little pouch is perfect for keeping her mirror safe from scratches in the labyrinth of her handbag.
Whether you are looking for a gift for a lover or a loved one this Valentine's Day, make sure you give a gift from the heart. Our Personalised Compact Mirror is a photo gift with a real difference – not only will she love looking at it, but she will also love using it!
If you want to know a bit more about our lovely personalised mirror, click here and we will tell you all about it! Or, if the mirror doesn't float your boat, click here and we will take you to our Valentine's Day gift page, to help give you a bit more inspiration for that perfect Valentine's Day gift,
Bags of Love x