A Loyal Customer Since 2006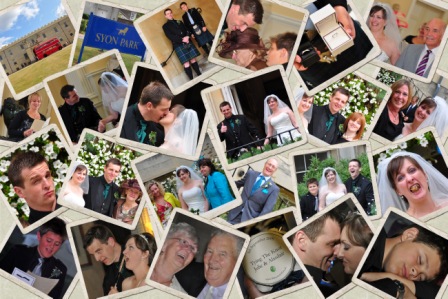 For this week's customer feature post, we would like to introduce you to Richard – a loyal customer of Bags of Love since 2006. Richard began ordering with us six years ago, back when we only offered personalised photo handbags! Since then Richard has ordered over 11 items form Bags of Love and continues to enjoy our personalised products and customer service.
The photo montage canvas shown above is one of many post-wedding presents ordered by Richard. Using images taken during the wedding ceremony and celebrations, the photo montage canvas captures the various emotions of the day long experience in sleek style. Richard is so fond of the photo montage canvas for wedding presents, it is now become his 'expected' post-wedding gift for friends and family.
Many of the items Richard has order have been gifts for others. A great example is this wash bag Richard designed for his parents' anniversary.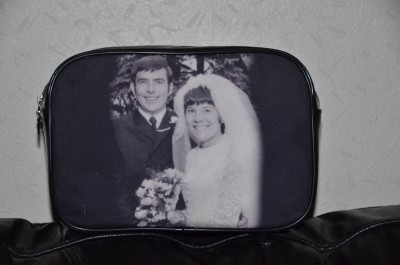 Using one of his parents' gorgeous original wedding day photos, scanned into digital format, Richard was able to make a elegant and thoughtful anniversary gift. A beautiful and practical reminder of their lasting relationship.
Richard has also ordered a number of photo canvas prints from us and was kind enough to share some images of them with us.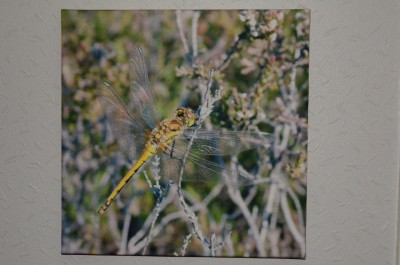 According to Richard, he has returned to Bags of Love because our "creative team, ordering process, and delivery service is unsurpassed." And while there are other online companies that offer similar products, "there is no one else I would feel comfortable with entrusting the production of such gifts." As you can guess, we were properly chuffed to hear that :).
Here at Bags of Love we are delighted to develop closer relationships with our customers. Our personalised products come with personal customer service, and we stand by that idea. We hope that all our customers feel that their needs and expectations are surpassed.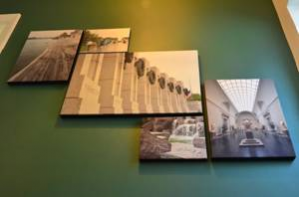 Please get in touch via Facebook or Twitter (@BagsofLoveUK) if you would like to share your shopping experience with us. And special thanks to Richard for collaborating with us on this post. Cheers!