We are very excited to have received a photo from a customer of a cushion she ordered from us. Rebecca ordered a photo cushion for her Nan's 95th birthday. The cushion has a picture of Rebcca and her Nan from Rebecca's wedding day. It is absolutely lovely.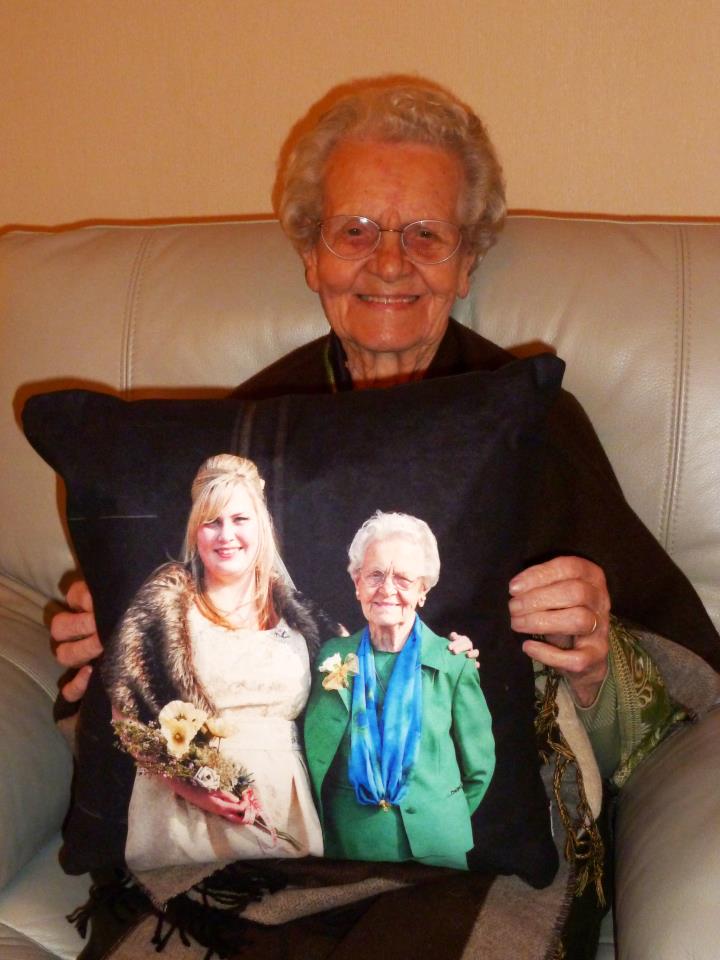 Luckily for us, Rebecca was so kind to send us a photo of her Nan holding the pillow, after receiving it. Nan's wide ear-to-ear smile is truly what defines the love we have for what we do at Bags of Love.
At Bags of Love, we love hearing positive feedback from our customers. Knowing that their shipment was received on time, in good quality, and especially that they enjoyed it, makes our day. But, to see actual proof of the happiness we can offer our customers is magical.
We urge and ask you to follow in Rebecca's footsteps, and make our day by sending us pictures of you or whoever you ordered something for, holding up the finished product!!
Check out or wide range of products here!
Thank you Rebecca!!