Think of Valentine's Day, and a few obvious things spring to mind: roses, chocolates, a meaningful card. But how do you really express your love to someone special on this wonderfully romantic day? The obvious suspects aren't enough. Show them how much they mean to you by getting them personalised Valentine's Day gifts.
Unique and customised with your personal messages and favourite images, there's no better way to share your memories of the past or hopes for the future. We at Bags for Love believe that customised gifts are for all occasions. How, then, do you make these presents extra special for Valentine's Day? Simple: hearts.
The heart shape, a romanticised outline of the human heart, has been a symbol of love throughout much of history. Legend has it that Saint Valentine used hearts as symbols of love and faith in 270 A.D., nearly two thousand years ago! So there's no better way to express your everlasting love than by surprising your significant other with customised gifts featuring this enduring symbol of love. Here are some great gift recommendations:
Pillowcase of Love
A reminder of your love first thing in the morning and before bed at night, this personalised pillowcase is a perfect gift for the one you love. Pick your favourite photo of the two of you, add a sweet, funny or cheeky personal message, and there we go – a present that's both practical and stylish, made on our premises with the greatest love and care. So go ahead, express your love in an intimate setting…
Personalised Love Heart Box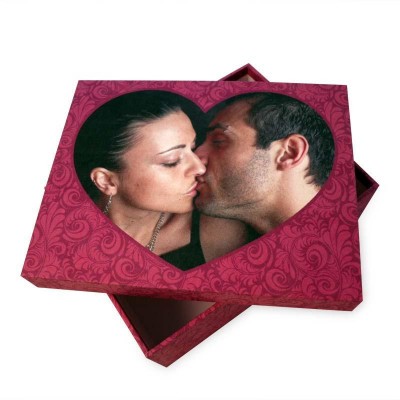 Place meaningful mementos (or for bonus points, another Valentine's Day present…) in this beautifully handcrafted Box Of Love. With a selection of three sizes (A3, A4 and A5) and two stylish exterior patterns, you're certainly spoilt for choice! You even get to pick from three colours – pale pink, pastel yellow or mellow green – for the sumptuous suede interior lining. Top the box off with a photo of you and your loved one framed with a heart, and a personal message inside the lid. As far as meaningful Valentine's Day gifts go, this is definitely ranks high on the list.
Blanket of Love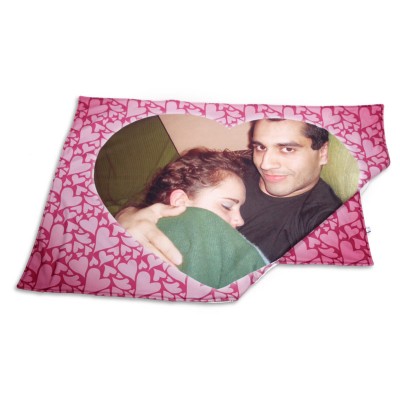 Cuddle up with your loved one underneath this personalised blanket of love. This lovely blanket comes with your choice of photo and/or message enclosed in a heart. The top is made from cozy double thick fleece that's soft to touch, and the back is lovingly sewn with your choice of four popular colours. We couldn't think of a more comfy gift!
Whether you're planning in advance or planning to wait till the last minute, you'll find a wide range of personalised Valentine's gifts on our website, lovingly assembled according to your specifications. You decide on the design and we'll do the rest, ensuring that you'll definitely be treating your sweetheart to a special Valentine's Day gift.