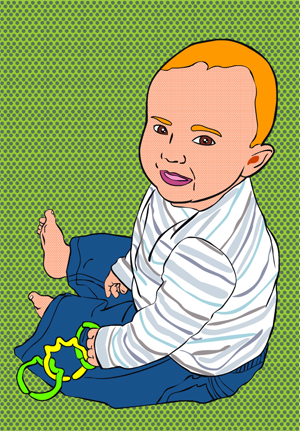 Wall Art Baby Gifts
When you need baby gifts – either for a christening, a name ceremony, their first birthday or just as a congratulation gift – you should go for new born baby gifts which are highly personal and cute. There are cute and practical new born baby gifts such as baby sleeping bags, comfort blankets and buggy bags but there are also many options when it comes to wall art. Those baby photos from the first couple of months, or even weeks, of the baby's life are extra precious for the parents so use them to create canvas prints for the family.
Canvas Prints For Baby And Parents
Those early day photos are ideal for wall art baby gifts. Photos you've taken yourself or by the parents can be placed on canvas prints to create the ultimate in canvas art for the proud parents. Canvas prints are new born baby gifts which will at the moment be mostly appreciated by the parents but as the baby grows up he or she will appreciate these canvas prints a lifetime, as they have a lifetime guarantee. There are a couple of options when it comes to canvas prints as baby gifts – from Pop Art to photo montages.
New Born Baby Gifts With A Twist
If you want quirky and fun new born baby gifts try out one of the Pop Art treatments on canvas prints. Colours can be enhanced, changed or totally altered into cartoon images or famous styles of art such as Andy Warhol and Banksy. These are baby gifts for the tongue and cheek parents! You could also try the colour splash treatment which would keep only the baby in colour and make the rest of the image into black and white. Photo montages of several photos put together also superb canvas prints pieces as baby gifts.