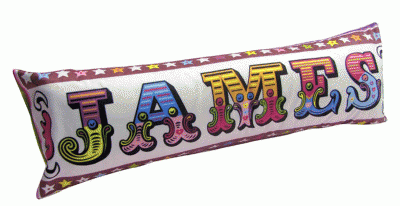 We are less than a month away from Fathers Day and there is no time to waste when it comes to thinking about gifts for dad. You need to find gift ideas and images that your dad will find useful yet amusing. And with so many gift ideas to choose from we're giving you the top 10 gifts for dad in this post so that you'll get some inspiration. The photos for the personalised part of the gifts for dad are also your choice but we can't help you with that one! It's time you start looking through years and years of photos from family holidays, parties and other special occasions. Once you've found that one single perfect photo or a group of photos it's time to place them on fantastic gift items. See below for our top 10 gifts for dads:
10 Photo Calendar:
If you found roughly 10-15 photos which you think are absolutely necessary for the gifts for dad then the photo calendar could be something for you. We place 12 of your photos on the 12 months of a year (starting from June) and one on the cover. Perfect for dad's kitchen or office.
9 Sausage Cushion:
No photos required! But these are tongue and cheek gift ideas that dad will love. The sausage shaped cushion is unusual and is a perfect sofa accessory as well as a great support cushion when watching TV or reading. Place your dads name or a short sentence in either white text on three different colour options or the quirky and colourful circus font.
8 Photobook:
If you found over 50 great photos whilst looking through photos from back in the day then the photobook is ideal. You can place 50+ photos in a glossy photo book to tell the story of you and your dads relationship. From hid days of being a new dad to today this photobook will be a book of his life as a father. Ideal for Fathers Day!
7 Laptop Bag:
If your dad is a workaholic or just a gadget lover get him a laptop bag for Fathers Day. He will find the laptop bag extremely useful when he's commuting or rushing around from meeting to meeting. A personal photo on the laptop bag means he's always carrying a bit of home with him.
6 Holdall Bag:
Another fantastic bag for dad is the holdall bag. This fantastic quality unisex bag comes in  black canvas or leather material and can be personalised with 1 or two photos for the front and back of the bag or opt for a photo montage if you have many photos. It's perfect for travelling and hitting the gym.
5 Apron:
When you want to add as much personal elements as possible to gifts for dad go for the apron. A photo and personal message on the apron will encourage dad to expand his cooking skills. Chose a fun photo of his succeeding or perhaps failing in the kitchen and add a cheeky bit of text.
4 Photo Cubes:
Six of your dad photos can be interchangeable with the help of the photo cube. We place six photos of your choice of the high-quality fabric photo cube which can be placed in his home or office. With the help of these photo cubes dad can always look at photos of his children.
3 Washbag:
This is a true little luxury gift for dad which he certainly deserves. A stunning leather wash bag with a carefully selected photo on it will help him through business trips and sessions at the gym. Heads will turn in the changing rooms when he brings this gorgeous bag.
2 Photo Box:
Add a photo montage, scrapbook style montage or mix patterns, photos and text on this creative box for the home. You could add items to the box as well or let him decide what to store in the box. Perfect for important papers, photo prints, CDs and much more.
1 Canvas Prints:
The most visible personalised gift idea of them all is the canvas print. Make a precious photo of you and your dad the centre piece in your parents home – this is a gift both your mum and dad will love! Your photos can be turned into amazing wall art and what's better wall art than you and your father?