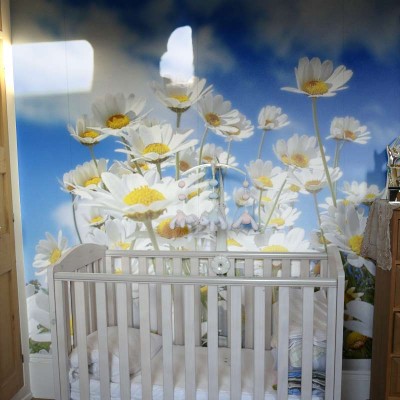 Thoughtful Gift Ideas For New Mums
Becoming a mother is a life blessing but it can also be overwhelming at times. Her life will never be the same again as she starts her journey to being a mother for the rest of her life. It is therefore great to come up with gift ideas which will help the new mum in stressful situations and also make her enjoy motherhood. Indulgent gift ideas for new mums such as make up bags are also fabulous so that the yummy mummy can feel spoiled.
Photo Wallpaper Gift Ideas For The Baby Room
There are so many things that need to be sorted by the new mum when the little one arrives. Decorating the baby room, go for check backs at the hospital, arranging for the Christening and simply feed the baby around the clock! New mums can be overwhelmed with the stress of all the chores so why not help her with decorating the baby room for example? Gift ideas such as Photo wallpaper are great for the baby room. Use peaceful and cute photo images or photos of the baby to place on photo wallpaper.
Indulgent Gift Ideas For New Mums
And to spoil the new mum gives her girly indulgent gift ideas so that she doesn't forget who she was before the baby. Make up bags are ideal gift ideas for new mums that need some glamour back in their lives. Place photos of the mum pre-baby on the cover of make up bags so that she can enjoy photos of her and her friends. Fill the stylish make up bags with some cosmetic goodies so that she can treat herself to a glamorous pampering session once the baby has gone to sleep!