Over the last couple of years, the phenomenon that is the cheesy Christmas jumper has emerged to become a must-have fashion item over the festive season.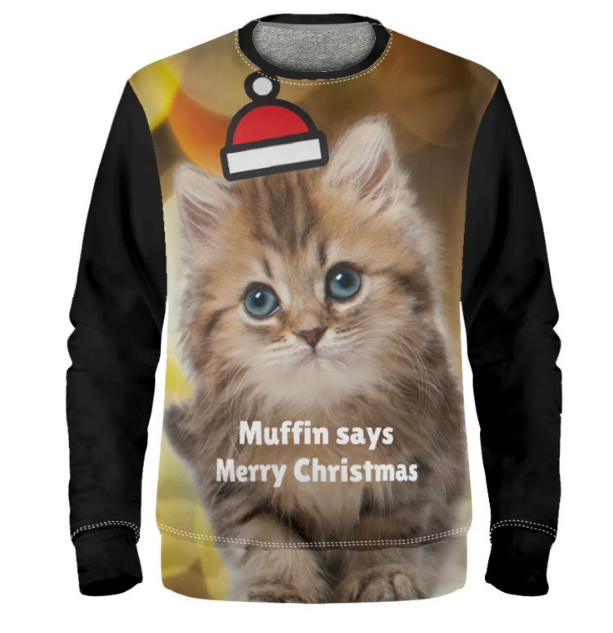 We love seeing all of the gorgeous Christmas jumpers lined up nicely in high street stores. From cute penguins to full on Christmas dinners, no wardrobe is complete without one of these tacky yet fabulous jumpers.
There is one slight problem with these adorable jumpers however. EVERYBODY has one! At Christmas parties and office Christmas Jumper Day and even on the big day itself, you can pretty much guarantee that you'll see at least a couple of people wearing the same Christmas jumper or Christmas t-shirt as you.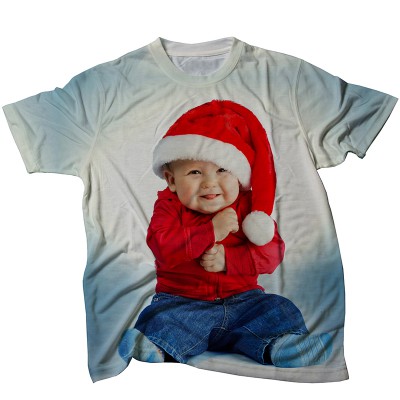 So, what can be done? Well, never fear, Bags of Love is here! 
If you want to rock a totally unique Christmas jumper or t-shirt this year, then make sure you go personalised! Our jumpers and t-shirts are handmade and customised to feature your designs or photos. You can design the front, back, arms, neckline, hem, label…pretty much the entire piece. We then print your designs deep into the fabric and cut and sew your jumper for a completely unique and personalised finish.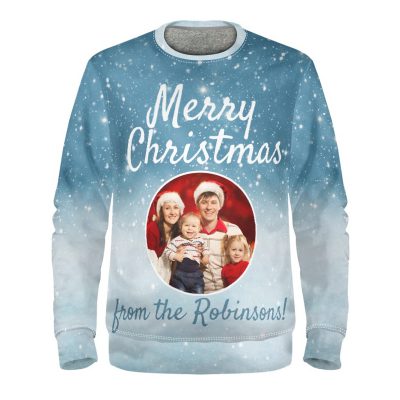 Imagine creating a jumper or t-shirt, which no one else has. Your favourite Christmas design, a quote or gorgeous festive photos adorned proudly on it. Our Personalised Jumpers and T-Shirts also make unique Christmas gifts. Design one for your whole family and wear them proudly on Christmas Day. Imagine the photo opportunities there!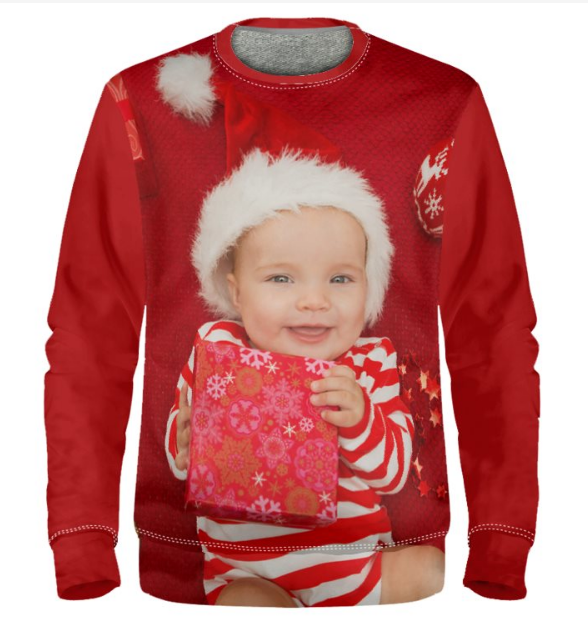 Remember to have fun creating your perfect design. Take inspiration from the festive season and create something, which you will love wearing for years for to come. A Christmas Jumper really is for life, not just…well…you get the idea!
If you want to have a go at design your very own Christmas Jumper, just click here or if a cooler Christmas T-Shirt is more your cup of tea (you can work up quite a sweat dancing all night to Sledge) then click here and we will whizz you over to start designing.