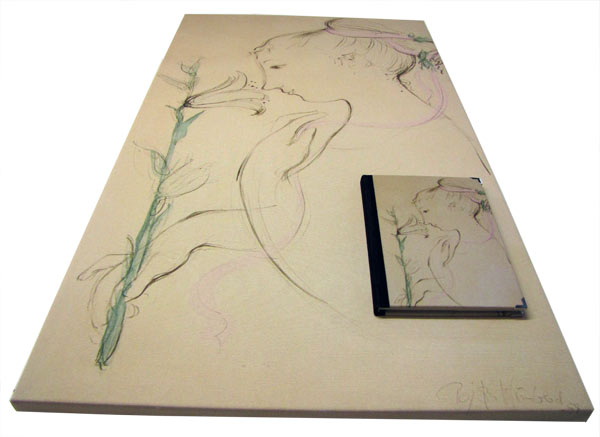 Here is an excellent example of how to personalise our products by choosing an image you really love. This drawing by a Danish artist has been printed on a photo canvas and an address book for a customer. Personalised gifts are truly creative gifts.
Personalised items such as wall art, stationary, bags and furniture make perfect creative gift ideas. Think outside the box and give people meaningful and creative gifts next time! If your mum have a favourite artist why not surprise her by getting a matching set of gifts like these to really show her you care.
Or maybe you are a bit of an artist yourself? Gift ideas from your own image make smashing gifts for friends and family at any occasion. These kinds of creative gift ideas are more personal and thoughtful than ready-made address books or journals for example.