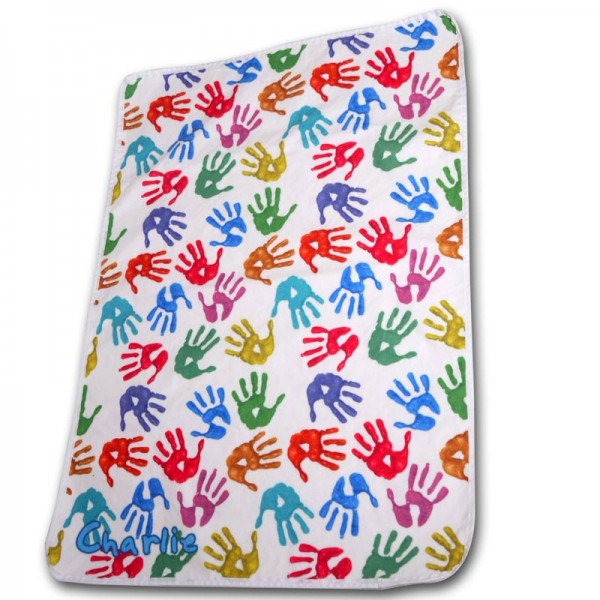 Little Charlie has graced the world with his presence, which means he'll want gifts! Baby gifts for boys like little Charlie ideally needs to be practical and cute. Especially since mum and dad will be lugging these gifts around. Stylish parents deserve stylish baby gifts for boys.
A gift which in itself is very unstylish is the changing mat. Necessary but not always fun. But with Bags Of Love the changing mat can actually be fun! The front of the mat is made of soft fleece so your baby can get changed in comfort. It's machine washable and light and easy to carry and fold up. A great way to personalise this practical changing mat is to do so with Charlie's hand and foot prints! A very creative and fun way to make the mat truly unique and personal.
Next time you baby sit Charlie, why not have some fun with paint? You will need some child friendly water based paint, a sponge or paint brush, some white A4 paper and a pen for labelling the prints. Take Charlie's hand gently and with the brush or sponge, coat the palm with paint. When coated press the hand down onto the middle of a piece of white A4 paper.
This piece of paper with the babies hand and foot prints is all we need to create this funky changing mat. Amazing isn't it? Just make sure you clean up the mess so that mum and dad won't discover your baby gifts for boys plans…