Father's day is an opportunity to celebrate the first man in your life. However, it can be difficult to decide on what gift to get him. While some dads like beer, and others like golf, in order to get something truly special (with a little thought behind it) we decided to put together a list. Here are a few Father's day gifts from daughters that he will love.
Celebrate Your Father And Daughter Bond
Our first suggestion is to get a gift that celebrates you and your dad's unique bond and journey together. For this, personalised gifts that you can upload photos and text to will work wonders. You can choose a special photo of you both, or show your life together over the years. We even have the option to add text to your chosen item. You can include a favourite quote of your dad, a special message or a piece of advice he gave you once. Below, we have suggested some father's day gift ideas to show how much you care.
Photo Whisky Glasses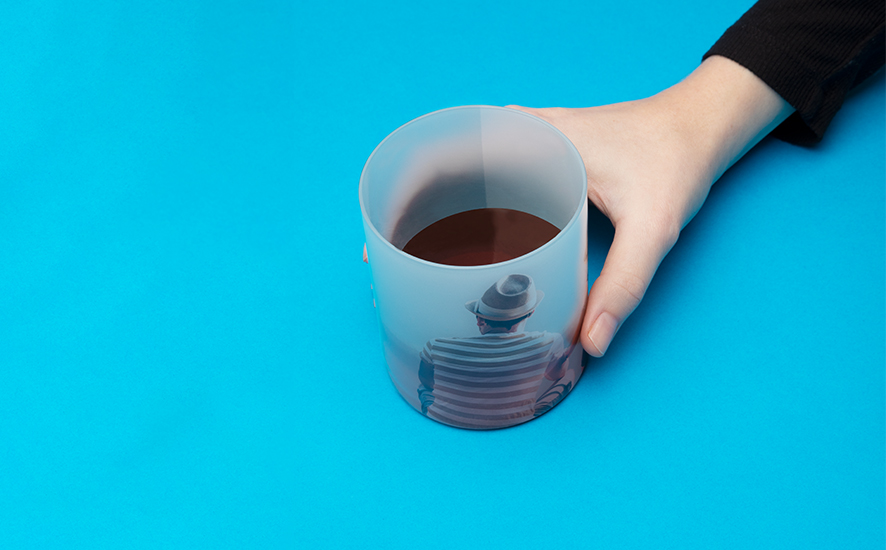 If your dad enjoys an occasional drink, why not get him a whisky glass? This gorgeous heavy-based, straight glass is made with frosted crystal glass and can be personalised with your photos, images and text. Your whisky glass is handmade in the UK and even uses eco-friendly inks, so what are you waiting for? Raise a glass to an amazing dad.
A Photo Tie – Father's Day Gifts From Daughters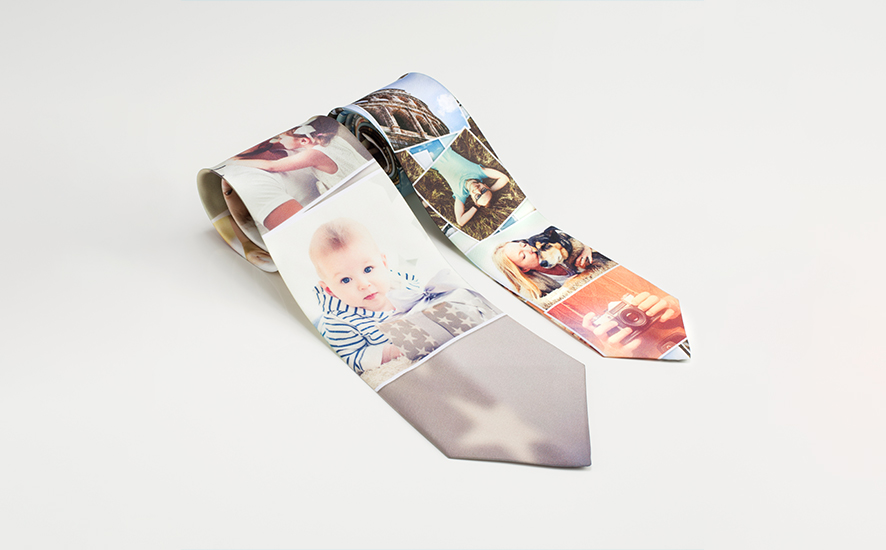 If your dad is a workaholic, enjoys dressing up smart, or gets invited to special occasions, adding your own photos and designs to a tie can be a sophisticated and fun gift. You can create the tie in skinny or classic design, with the exceptional print quality and smooth satin material. Your tie is also handmade in the UK.
Funky Socks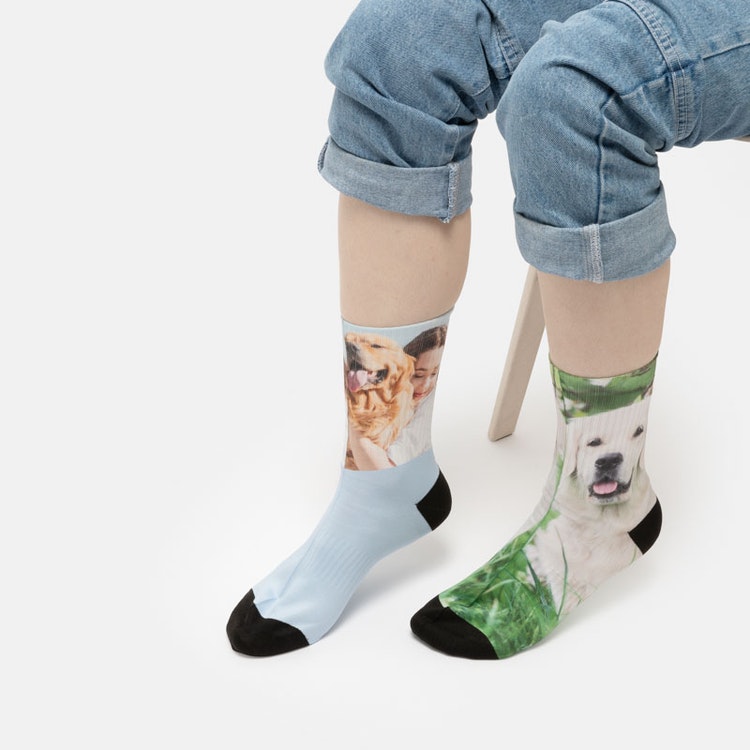 Spice up his sock draw and create iconic custom socks. Plaster your face all over a pair of socks to make him smile. Socks are essential, but there is no reason for them to be boring. You can print your favourite images quickly and easily. A great idea is to print the family favourite… your adorable pet. Nothing says I love you quite like mans best friend printed onto his new favourite pair of socks.
Photo Cufflinks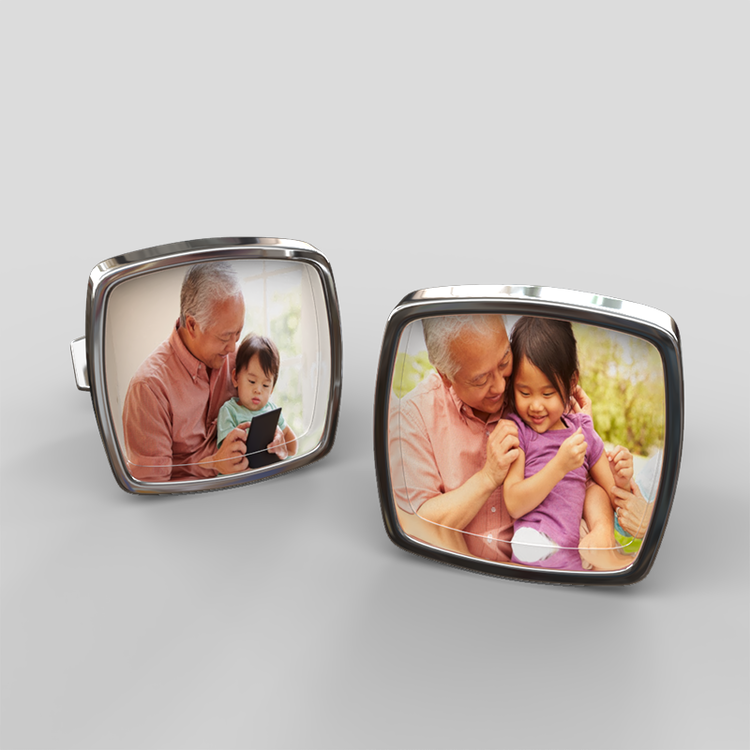 Continuing with the formal theme, some cufflinks that you can upload a cute design to can also go down a treat! Your cufflinks will be a happy reminder, no matter where your dad goes, that he is loved.
Father's Day Gifts From Daughters Made To Last
With Bags of Love finding Father's day gifts from daughters has never been easier. Explore our range and find something that speaks to your dad. The possibilities are endless and the results are extraordinary. Click the banner to see for yourself!