Design your own door knob hanger online using images, photos, and text. Using our online template, you can create a personalised sign to fit over the majority of door knobs. Our site is easy to navigate and simple to use, plus we offer constant online chatting, so you can ask any questions you may have, and expect a quick and helpful response! When you upload your images onto the template, we will print them for you in great quality with a glossy finish on the sturdy plassic hangers. Expect fast deliver of 1-2 days!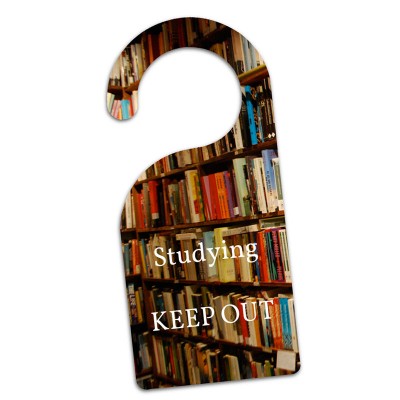 Make a classic "do not disturb" sign, or get really creative, it is up to you.
Our door hangers are great for adults and children of all ages. Your kids will love a sign that 'keeps intruders out', and do not disturb signs really could be useful for you. Create a double sided sign that says 'Welcome' on one side, and the other side asking to keep out–use it for decoration purposes, or actually put the don't disturb side up when you want to get work done. Let your creative side take over, we promise you'll like the results!