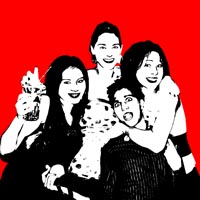 Whether you're looking for a 1st anniversary gift or for general gift ideas, photo canvases are unique and personalised gifts for any occasion. Gone are the days of glass covered photographs in wooden frames for your family photographs. Printing photos on canvas gives the image a bright and true texture and canvases are available in an array of sizes.
The quality of framing is one of the more important factors in choosing wall art. Canvases should be stretched tight across the frame, ensuring that the canvas is kept marginally away from the frame. Real photo canvas prints look superior to their plastic coated counterparts and typically offer a longer life and better look throughout.
It's possible to print your photos exactly as you want them so if you're skilled with Photoshop or any other image editing software then you can crop your own images to meet your needs. Alternatively, if you're looking for an anniversary gift with a difference you can have the image of your choice converted with a pop art finish.
You can print any photos on canvas. People, places, cars, or images related to a person's hobbies or interests make excellent gift ideas that will be unrivalled for their thoughtfulness. The quality of the canvas, as well as the choice of pictures, can make seemingly ordinary pictures really stand out as a personalised gift ideas.
With photo canvases comes a surprising amount of choice. Not only can customers choose from different sizes of canvas and include their own photographs or images, but they can even have a bespoke panelled design for an entirely different and unique look that can't be achieved in any other variety of high quality wall décor.