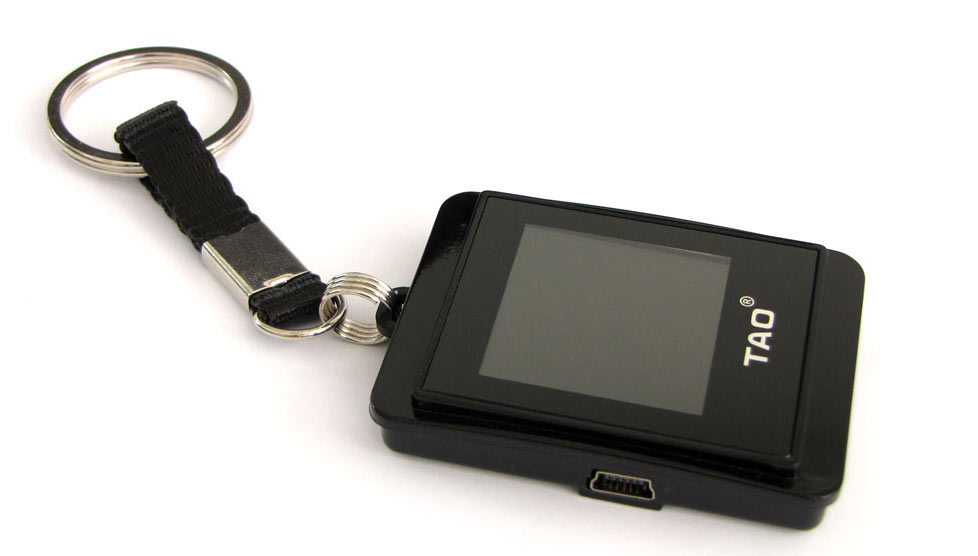 One of Bags of Love's digital gadgets is this digital photo frame key ring. If you know that your friend or mum is very fussy with her interior design, then you might not want to get her a deckchair or blanket. But this little clever key ring discreetly display up to 56 photos and be carried around everywhere. This makes a great leaving gift for someone so that they can look at the memories whenever they want.
It also makes a perfect gift for your son or daughter who might be off travelling in Asia for a year, to make them feel like they have a piece of home with them at all times. Or maybe you're off to University in another city? Why not give mum and dad a digital photo frame key ring so that they don't forget about you!
The key ring has a built-in rechargeable battery with 2.5 hour continuous working time that can be recharged via USB. And you don't even have to put the pictures on the key ring yourself, simply upload the pictures when you order the key ring and we'll pop them on to it so that it's ready to be given away, straight away.