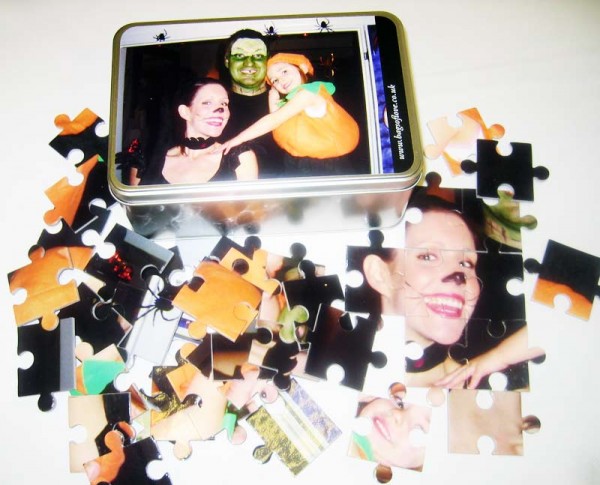 Have you got your Halloween costumes ready for tomorrow? If you haven't, you better hurry! Tomorrow is the night when kids go trick-or-treating, when adults host or attend Halloween parties dressed up in scary costumes or when we simply gather around the TV with some friends to watch scary films.
The holiday has changed over time and has roots in Celtic harvest festivals and celebrations of the dead in Western Christianity. In most Western countries Halloween is mostly associated with horror literature and films, the occult and scary symbols such as carved pumpkins, skeletons, witches and ghosts.
As well as scary costumes we dress up in general masquerade gear when we attend Halloween parties. There are many creative options out there in fancy dress shops: from pirates, superheroes, fairytale characters to policemen, soldiers or doctors. Take your pick and dress up! Halloween is a great excuse to dress up, be silly and take photos.
The photos from fun Halloween parties can then be turned into amazing personalised gifts. Kids loves trick-or-treating so make sure you take plenty of snaps of them enjoying themselves in their costumes. Those photos will make perfect personalised gifts for the kids for Christmas. They will remember the great times they had on Halloween and will get excited for next year!
If you mate dressed up in a hilarious costume, remind him of that night by getting him personalised gifts for Christmas; maybe a photo apron, wash bag or photo canvas. If you and your girlfriends went clubbing in impressive fancy dress costumes then you can get them personalised make-up bags as Christmas gifts – they will be pleasantly surprised to see the fun photos again.
For your mum and dad you can create a personalised jigsaw puzzle of the trick-or-treating you and your kids did on Halloween. Basically, your Halloween photos will make stunning personalised gifts for Christmas. Happy Halloween everyone!