Today is Prince George's first birthday! Happy birthday Prince George!
To celebrate the gorgeous little Prince's big day, we thought we would share with you some of our favourite baby gifts. Whether you are searching for a gift for a new baby or for a first birthday present, then our selection of beautiful, handmade baby gifts could be just what you are looking for. From comfort blankets to changing mats, each of our baby gifts can be customised by you to feature your favourite photos or designs and even the baby's name…just to ensure everybody knows who it belongs to!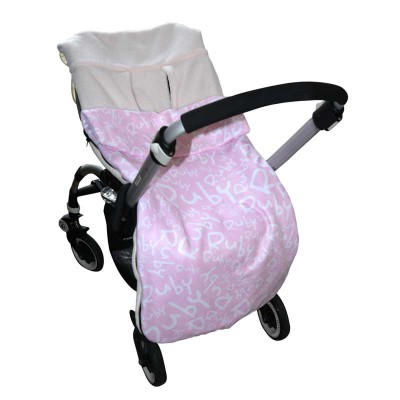 First up is our super cosy Buggy Bag of Love. If you are searching for a way to keep your little one warm and toasty in their buggy, then our Buggy Bag is just for you. Available in 3 unique styles, choose to personalise your bag with your baby's name or create a fun photo montage for added love! The bag is made from a super soft double layered fleece and features 2 double ended zips for ease of use and a removable front layer. We developed our Buggy Bag in association with our friends at Pushchair Trader, who gave us their expert knowledge when we were designing our bag. If you fancy giving your little one cosy toes, then click here and start designing.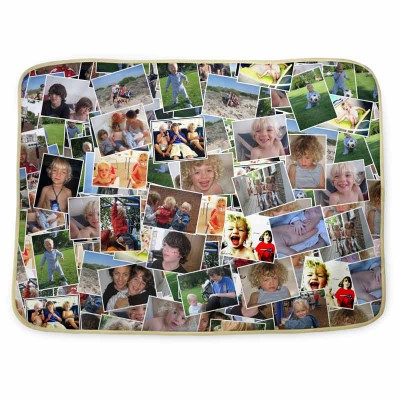 Our Personalised Baby Changing Mats is a must have for babies on the move! A changing bag essential, our customised changing mat features a soft fleece surface and a waterproof backing, making it comfy for baby and durable for nappy changes when out and about. Both lightweight and easy to fold, our baby changing mat is machine washable and you can choose from 3 cute designs, including the baby's name and a photo montage. This is a gift, which you won't find anywhere else! Start designing your baby changing mat here.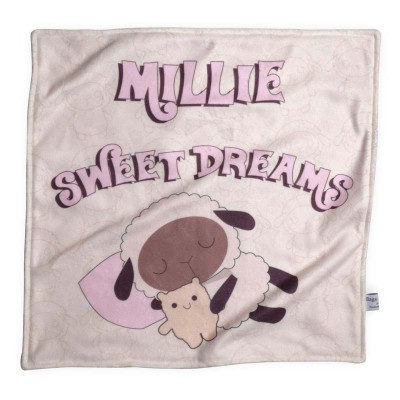 Next is our adorable Personalised Baby Comfort Blanket. Soft, sweet and an essential for babies! Our gorgeous comfort blanket is made from fleece, which makes it so soft for babies to snuggle up to. Choose from a selection of cute baby lamb images set on different backgrounds, and personalise your baby's comfort blankie with text of your choice. We print and stitch our comfort blankets right here in London by hand and can send it out to you in 1 – 2 days. Most importantly, our customised comfort blanket is machine washable at 30° and will keep it's beautiful print and colours for years to come. Create some comfort for your little one here.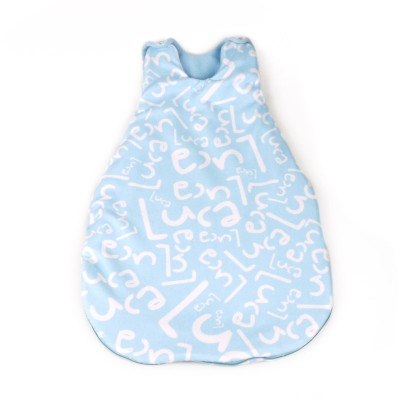 We have 2 gorgeous Personalised Baby Sleeping Bags for you to choose from next! The first comes in 3 styles – baby pink, baby blue and dark blue and can be customised to feature your baby's name in fun white graffiti text. We will print your baby's name on both sides of the bag, to ensure everyone knows who it belongs to! Our baby sleeping bag is a must-have for squirmy babies, who constantly kick their blankets off during the night, or at nap time. Create yours by clicking here.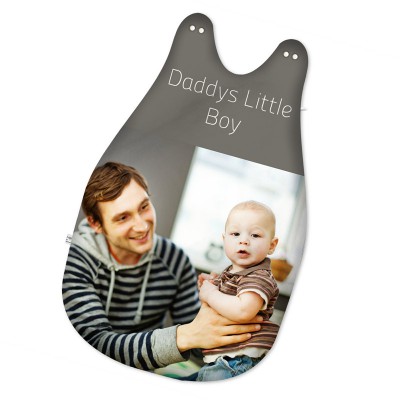 If you don't want to add your baby's name, then why not personalise their sleeping bag with a photo? Available in numerous design options, simply upload your photo (or photos) and add some text if you wish, to make a truly beautiful and unique baby gift. Both of our sleeping bags come in 2 sizes and are made from a beautiful, soft fleece to keep them cosy. Lightweight and easy to use, our sleeping bags have a zip and popper closure and can be machine washed at 30°. Start designing yours here.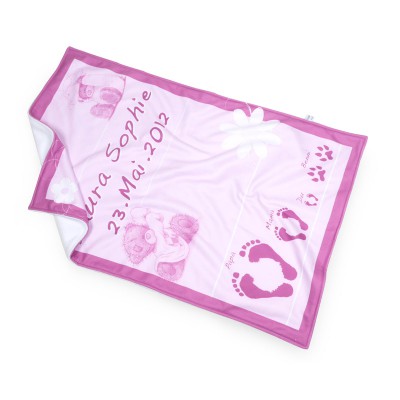 Our final choice is our soft and snuggly Personalised Baby Blanket. A must have for wrapping your little one up in, our warm customised blankets make a fabulous baby gift. With a choice of colours and styles, we make our blankets from 2 layers of soft fleece and hand stitch and print them all right here in London. Show off your baby's name by printing it on their blanket and great news – they can be machine washed! That makes life a little bit easier! Perfect for baby boys and girls. Start your design here.
We hope you have enjoyed our round-up of our top 6 baby gifts! We'd love to hear from you, if you've treated your little one to one of these adorable goodies. Let us know in the comments below.
Bags of Love x