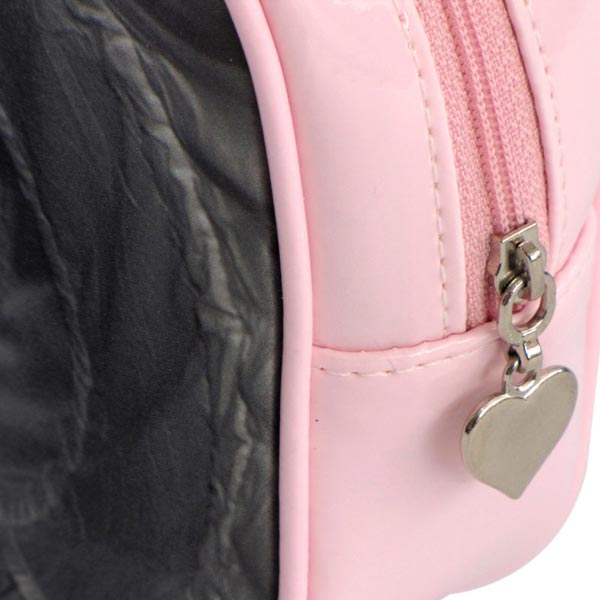 You wouldn't buy a poor quality gifts in a shop so why would you when ordering online? You might have ordered products online previously and been very disapointed with the finished product. Just because you order from a printing company online shouldn't mean that the actual product should be of lower quality then one from a shop. And with Bags Of Love that's not the case.
Our core products are probably of higher quality than ready ones you buy in shops! Because we are a printing company online who use only premium materials and make the products by hand here in our studio you get quality you simply can't get from large-scale production in Asia.
For our wash bags, pouch purses, handbags, holdalls and make-up bags we use leather sourced from Italy and the zip is identically matched with the colour of your choice, making the bags look super smart. The excellent piping finish and sturdy feel of the bags is unique to Bags Of Love.
You won't find this kind of quality gifts from any other printing company online! Our handbags are true works of art, if you've seen one for yourself you would probably agree with me. With a zipped inner pocket finished with a silver heart, sturdy leather handles, soft lining, and chrome studs on the bottom for protection – our handbags are luxury items indeed.
The women's make-up bags, pouch purses and wash bags all come with the silver heart at the end of the zip. Such a detail makes all the difference to quality gifts, it gives it character and style.