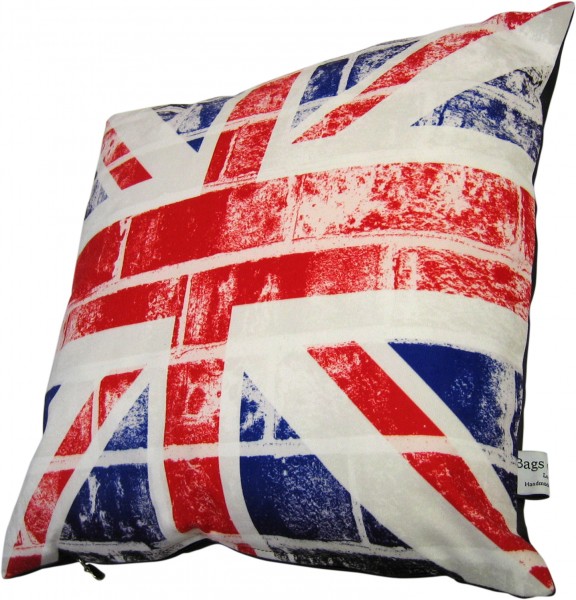 The Union Flag is the flag of the United Kingdom. Combining the flag of England, Scotland and Ireland the Union Jack (as it's also called) represents these three great countries. The Union Jack print is often used in popular culture such as music, design, fashion and art.
Tourists from all over come to London all year round to see the sights and buy hats, t-shirts handbags and other souvenir Union Jack gifts with this flag. Legendary Rock bands The Rolling Stones and Sex Pistols have used the Union Jack for numerous items. Spice Girls member Geri Halliwell wore a Union Jack dress at the 1997 BRIT Awards and it's been talked about ever since!
These days' interior design shops are filled with products covered in this cool print. Even European Fashion houses such as Chanel and Gucci have followed the trend. In recent collections they made expensive handbags using the Union Jack print, worn by celebrities such as super model Kate Moss and Harry Potter actress Emma Watson.
But instead of buying cheap-looking souvenirs or pricey designer handbags as personalised gifts for your friends and family, why not design Union Jack gifts yourself with Bags Of Love? Using Union Jack prints you can order anything from handbags to canvas prints to cushions, like this great one above. A flag has never looked so cool…