Xmas presents for the man of your dreams
Not only do men need more time in the bathroom than women, even though they'd surely deny if you ask them, but also they seem to get more picky and demanding when it comes to xmas presents each year. Only a few years ago they were totally satisfied and happy with some homemade socks or a new tie for his collection in the wardrobe (I am not quite sure if that is true to be honest, but most men weren't complaining so how could we know?). But this year they want creative and unique xmas presents, they want to feel special and therefore we have to find special gift ideas. Yes, it is Movember, a month dedicated to men and their health. November 3rd has been a special day for Men worldwide (so is November 19th, they obviously just can't get enough…).
So ladies, the task has just begun.
Off you go to find personal gift ideas for the man of your dreams…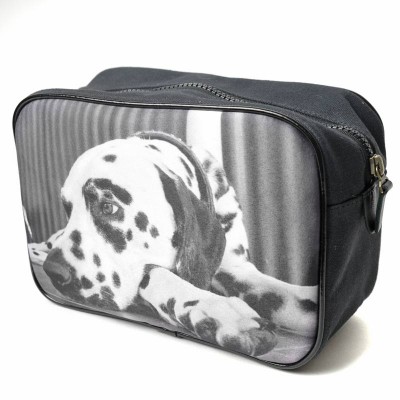 Wash bags for men with your own design
…Let's just hope that this man is also the man in your life! So is your man one of these guys who spends hours in the bathroom? Why don't you get him a lovely wash bag for men, personalised with your photo, design or even message? It has never been easier to design a wash bag for men: Just upload your image and you will see straight away how it will look on the wash bags. Upload more photos for a self made montage, add your little message – feel free to design your wash bag for men just the way you want it!
Personalise an iPhone Case for your Boy
Is your boyfriend or husband interested in digital gadgets? Does he have an iPhone 4? If so, brilliant, here's one of your perfect Xmas presents for him: Design a unique and personalised iPhone Case with a photo, a message or even a design of your choice.
Did anyone tell you it is not only hard, but nearly impossible to find cool gift ideas for your boyfriend?
We can make it easier when you decide on special gift ideas for your very special guy…