Mother's Day gifts for all mothers
Whatever personality your mother has, there are plenty of perfect options to make her happy on Mother's Day. It's all about really thinking about her personality and trying to turn those personality qualities into suitable gifts. For example if your mum is very natural and enjoy art she probably won't want a make-up bag but she will adore a photo canvas print. If your mother loves to stay organised, get her gift ideas that will help her stay organised.
Gift Ideas for mum
Coming up with gift ideas for mum for important days, like Mother's day, is easy really. You just have a think about who your mother really is. She will appreciate gift ideas that are totally personalised after her personality. The mother's day gifts will then be tailored after her and her personality. Gift ideas for mum should be personal and filled with love so gift ideas from Bags of Love are ideal!
The Best Friend mother – Does your mum always talk to you and your friends like she's your friend? Does she solve problems at home like she is your friend? Does your mum still enjoy going out and dressing up? Then she might be the best friend mother. Instead of setting up boundaries, like a typical mum, the best friend mother wants you to have fun and she likes to have fun with you. This type of mum wants gift ideas that prove she's a cool and easy going-mum. Personalised hand-bags and make-up bags are great for this type of mum. The Graffiti print is young and trendy so this will be popular with the best friend mother type.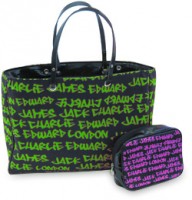 The Perfectionist mother – Is you mum all about rules and boundaries? Does she love keeping organised by always having neat stationary on hand? Is her mission in life to cook the perfect lasagne and have the tidiest home? Then give the perfectionist mother gift ideas that can help her stay perfect and composed. Address books, journals and diaries can help her stay on top of important errands and commitments at home and whilst away. Personalised Photo boxes and photo calendars are great for staying organised around the house and at work. If she is perfectionist at work, always carrying around her laptop, then a laptop case is an ideal gift idea.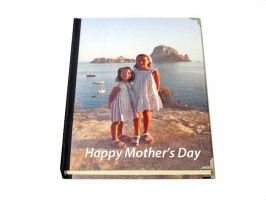 The Ambitious mother – Has your mother worked or studied since you can remember? Is she always talking about how much she wants that promotion at work or how she is trying to upgrade her qualifications? Then she's the ambitious mother type. Help your mum reach her goals my giving her gift ideas that help. If she has a creative career – maybe she's a designer, photographer or illustrator – then creating portfolios in the shape of our photo books is great. Her work can be displayed beautifully and professional in our photo books. Keep her iPad or laptop protected with a personalised case.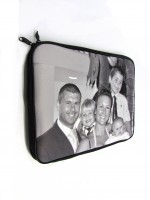 The Emotional mother – If you and your brothers and sisters have taken off for University or your own home and your mum is being all emotional about it then give her mother's day gifts using photos. Does your mum often reminisce of your childhood? Can she look at a baby photo and start to cry? She sounds like an emotional mum! If you feel like you haven't got as much time for your mum anymore, let her know that she is still special by giving gift ideas using childhood photos. Photo canvas prints, bags and memory books can all be covered in precious photos.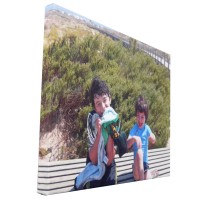 The help-everyone-else mother – Do you think that your mum sometimes take on too much responsibility for everyone else? Does she spend every breathing second looking after her family and friends? The help-everyone-else mum needs to be looked after too. She needs to be pampered and remembered that she is special to those she looks after. Great mother's day gifts for this type of mum are gifts she really can enjoy. Give her a sausage cushion she can use for neck and back support whilst watching TV or reading a good book. Or an elegant leather make-up bag!