With the mercury dropping, it is clear that winter is here! But don't throw in the style towel when the temperature drops.
Bags of Love has you covered when it comes to looking stylish in the cold. We have some of the best winter clothes, to keep your look on tip top form over the winter months.
What are the best clothes for winter?
Really, there isn't anything stopping you from wearing the clothes you love to put on in the warmer months and just adapting them for the big freeze. Knowing how to dress for winter is really all about layering! Our customised fashion range is ideal for layering over and under your other seasonal favourites, to create unique and super stylish outfits completely bespoke to you.
Personalised Bomber Jacket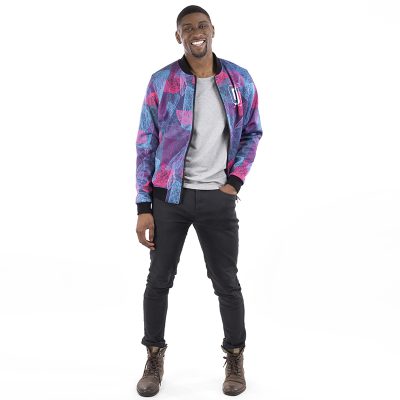 This cool and fashion forward bomber jacket is perfect for creating an on-trend winter look. This bomber can be worn by guys and girls alike and features snug and soft ribbing at the cuffs, hem and neckline, which is perfect for keeping the chill at bay. Style your Personalised Bomber Jacket with skinny jeans, workmen boots and chunky knits and you are ready to hit the (icy) streets.
Personalised Beanie Hat
If you don't fancy wearing a thick, knitted woolly hat to keep your ears cosy, then our Personalised Beanie Hat is a great alternative. Despite being double layered, to keep you insulated, it is still lightweight, so you won't feel weighed down. Fold the bottom of the hat up to reveal your internal design and pull it down low to keep yourself well protected from those bitter winds.
Personalised Hoodie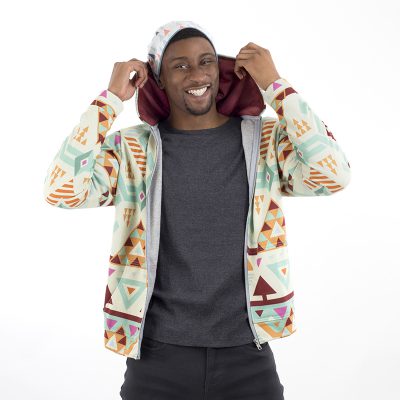 Our Personalised Hoodie is great for girls and guys of all ages. This unique hoodie is made by us and you can choose a pull-over or zipper finish. The classic hoodie is a real style staple and can be worn in so many ways. When it comes to winter, we love styling our hoodie by wearing it underneath our Personalised Bomber Jacket and adding a gorgeous blanket scarf. This is the perfect way to layer up and still look fashionable.
Women's Long Sleeve T-Shirt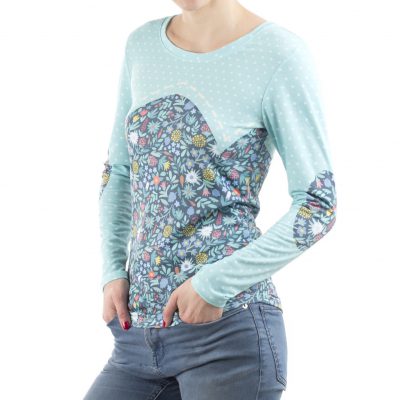 Our Women's Custom Long Sleeve T-Shirt is a style staple we cannot live without and definitely belongs on our best winter clothes list. It is ideal for layering, as you can wear it under anything from cosy cardigans to cute sleeveless dresses. When the weather starts to get milder, just slip on a lightweight jacket over the top or, when you are feeling super snuggly, pair it with your favourite PJ bottoms and embrace your inner hibernating bear!
Personalised Dressing Gown
Trust us. When the cold weather hits, the most important element in your wardrobe should be a deliciously cosy dressing gown. Our Personalised Dressing Gown is great for men and women and is available in a choice of 2 fabrics; although we are biased to the Plush Velvet option, which is so soft and warm, you will struggle to change out of it! Pop this robe on over your cosiest pyjamas and enjoy mooching around the house in comfort.
Personalised Leggings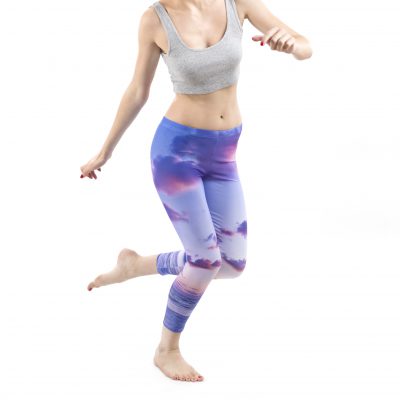 Leggings are literally the biggest fashion staple there is. There is not one piece of of clothing in your wardrobe, which won't go with leggings. Our Personalised Leggings are extra special, as they are designed by you! How to wear leggings for winter? Our leggings are made from soft yet strong Lycra, which is perfect for keeping your legs warm and shapely. Throw on some thick socks and your favourite boots, then layer up with a cute dress, hoodie and your favourite winter coat. Winter style perfected.
Custom Skater Dress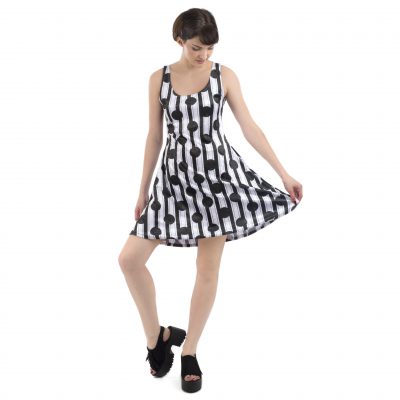 A dress doesn't have to be thick, bulky or long sleeved to make it wearable for winter. Our Custom Skater Dress can be made from jersey or luxurious crush velour; which is such an on-trend fabric right now. Opt for the velour version and layer your customised skater dress over our Cut and Sew Long Sleeve T-Shirt, then add some tights, boots and a belt to cinch in your waist and you will have a gorgeous, smart winter look.
Personalised Cut and Sew Jumper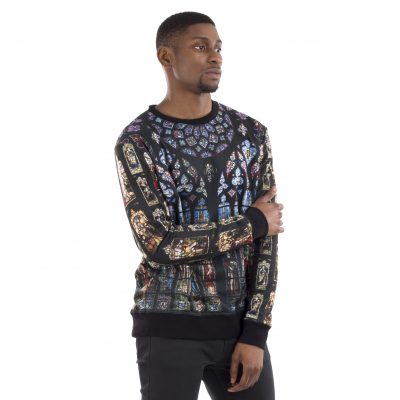 Our fully customisable jumper is a must-have for every wardrobe. Made from warm loop back jersey, this vintage style jumper looks great whoever wears it. Keep it cute and simple for girls and wear with skinny jeans, trainers, a leather jacket and an oversized scarf. For guys, keep your trousers tapered or slim cut and throw on your boots and a bomber or puffa jacket, to create an on-trend look, which will see you through winter and beyond.
Personalised Pyjama Bottoms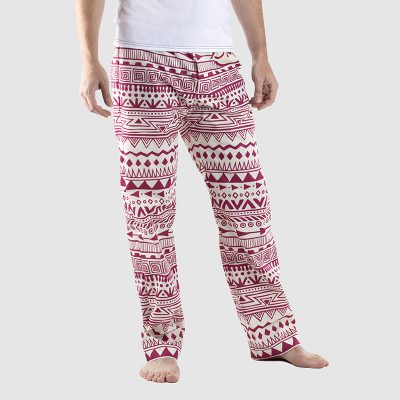 Our personalised pj pants had to make it into our list. Although they are technically not clothing, they do make amazing loungewear, which you can live in around the house – and maybe even wear to pop out to the shops to pick up a pint of milk. If you design them yourself, no one will know if they are pyjama bottoms or trousers! When wearing them at home, team with our long sleeve t-shirts, fluffy bedsocks and chill out on the sofa for the next 8 hours.
Personalised Onesie

We are definitely saving the best for last with our amazing Personalised Onesie. This gorgeous all-in-one should be on everyone's winter wish list. Some people might say that this should only be worn indoors, as you are lounging around the house, but we say nay to that! When you have personally designed something, you want to show it off. We think it is perfectly acceptable to wear your onesie out and about, with some cosy boots. Any looks you get will be envious ones. We promise (just don't forget to put on your underwear underneath!)
The Ultimate Winter Warmer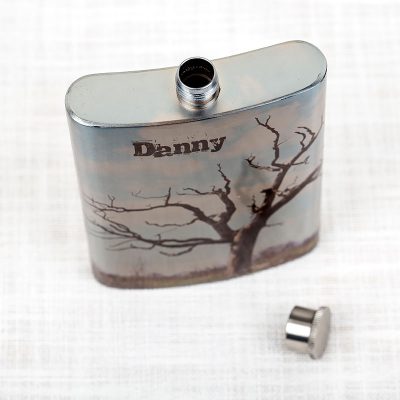 Well we just couldn't resist this! For 18's and over only please – unless you want to fill it with apple juice or something. Pop you favourite tipple into our Personalised Hip Flask and enjoy a little warming nip, every time the cold gets under your skin. Make ours a mulled wine please!