Giving gifts is great isn't it? Watching your loved one rip the paper open, revealing the sparkling new trinket inside. But why not make the unwrapping part of the gift and give your present the WOW factor?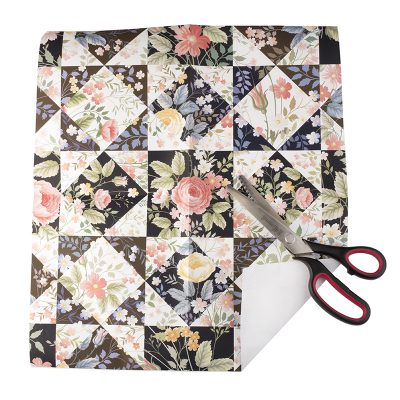 Are you one of those people who hoard wrapping paper? Your cupboards are brimming with rolls and rolls of flimsy, gauche wrapping paper, that seems to tear the second you start to wrap, but hey, it was 3 for 2 so who cares right? But just think about it, all of your presents will look the same, so you will need to label them all to make sure you know which belongs to which recipient and the general finish will just be a little bland. Switch things up a bit this year and embrace the power of DIY wrapping paper.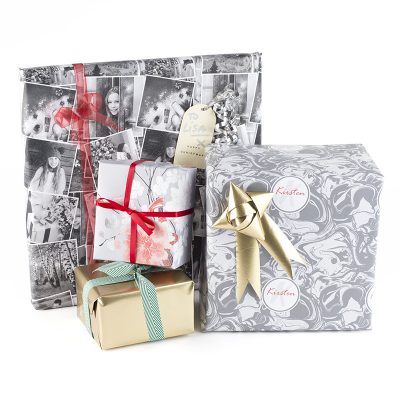 Say no to boring, cheap wrapping paper
With Christmas coming up, you want to make sure that your Christmas wrapping paper is as good as the gift! Impossible you say? Not with Bags of Love. Our new Personalised Wrapping Paper is here to make your gifts look the most tempting, the most gorgeous and the most coveted under the tree. We know the attraction to stockpile all of those special offer rolls of wrapping paper can be very appealing, but trust us, when you learn how to make your own wrapping paper, you will never go back to the generic stuff. I mean really; how many rolls of garish Father Christmas designs do you need?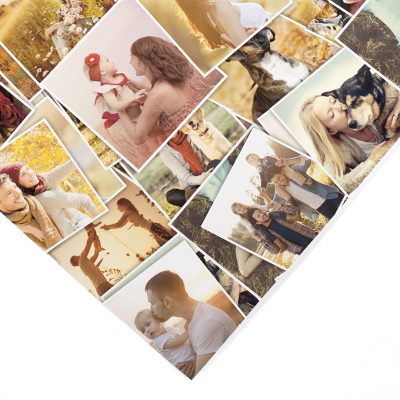 How to make wrapping paper
Make your gift giving a little more personal this year. With our online design system, you can print your own wrapping paper and create a different wrapping paper design for each of your friends and family. Or why not create a fun theme, which you can change every year? Your design can feature anything you want. If your family took one of those tacky, we mean, delightful Christmas photos this year, make the most out of it and have it printed as wrapping paper. Photo montage wrapping paper also looks great and is a fun way to show off all of your favourite snaps. It doesn't have to be just photos, you can also upload unique designs, art or how about a special message? We guarantee that eyes will well up when they see just how much effort and thought you put into their gift, and how they receive it (but trust us, it is super easy to do)!
Once you have chosen your perfect design, which you know will make everyone fall in love with you just a little more, then simply upload it onto our online interface and have a blast playing with your design until it is just perfect.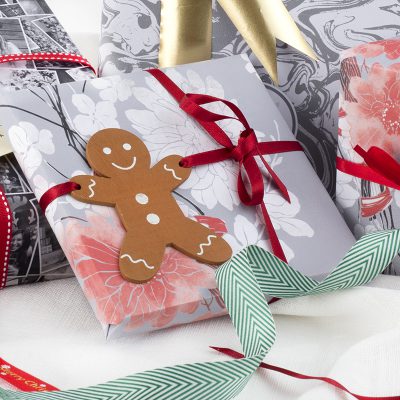 Personalised Christmas wrapping paper
Tis the season to lavish love and affection on your friends and family. If you are spending all of this money on their gifts, then you want to make sure that they look nothing short of fabulous. Our Personalised Wrapping Paper is a unique and beautiful way to wrap presents and it is fun to do. If you are feeling very creative, you could design a different Christmas wrapping paper for everyone you are gifting this year. Each one can be completely personal and you can say bye bye to annoying and fiddly gift labels. You know how annoying it is when you have spent all of those hours wrapping up their gifts, only for the paper to be ripped apart and thrown away with the left over Christmas dinner? Well, not this year. Our Personalised Wrapping Paper is a gift in itself and you can be sure that all of your presents will be opened carefully and in awe and then folded away to be saved and treasured forever.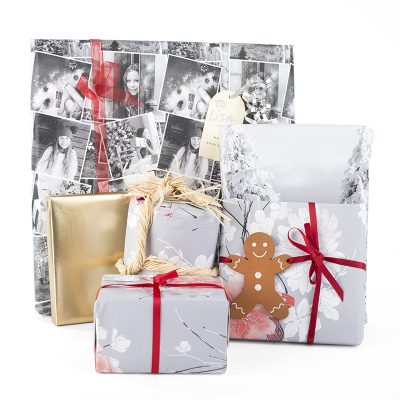 Luxury wrapping paper
When you are spending hours and hours wrapping presents, with sellotape sticking to every surface and your fingers covered in paper cuts, the last thing you want is for your wrapping paper to rip – because, let's face it, it is a bit thin and cheap. So annoying! Our luxury wrapping paper is thick and super high quality and is an absolute pleasure to wrap, fold and stick. The weighty paper makes wrapping a dream and is a world away from those flimsy rolls you can buy in bulk. You can choose between 2 different sizes and whether you want us to send you your luxury Christmas wrapping paper rolled or folded.
Remember, when you personalise your gifts, you really can't go wrong. Happy wrapping!