We'll tell you what he wants, what he really, really wants!
Really, guys are so hard to buy for at the best of times, but when it comes to Valentine's Day, it gets a lot tougher. They might not be into sweet, sentimental gifts in the same way girls are, but, if you love your fella, then treat him to something special on Valentine's Day. Something, which shows you know him, you understand him and you know what makes him tick.
Here's the thing though. Even though it is the most romantic day of the year, you don't want to go overboard on the old soppy factor. You still want to get him something, that he will actually love, not just a fluffy teddy, clinging to a heart, which will inevitably get shoved to the back of his cupboard on February 15th!
Cool Valentine's Day gifts he will love
Now, we don't want to call ourselves experts, but we have gotten pretty good at understanding over the years what Valentine's Day gifts guys want to get, and we want to help you choose him something, that he will actually love – and not just pretend to love, while thinking in his head; "what am I meant to do with a musical love bug!?"
To help with your quest to find the perfect gift for him, we have devised this simple quiz. Answer the questions and your fella's dream Valentine's Day gift will be revealed!
1. He wants a Personalised Phone Case
Whether it is a Samsung or an iPhone, our selection of stylish, protective and shatterproof personalised phone cases, will keep his favourite possession safe and sound. To make this the perfect Valentine's Day gift for your boyfriend, just upload his favourite photo of you, or the 2 of you together and we will print it right onto the case. Simple, smart, romantic and not at all cheesy. He will love it!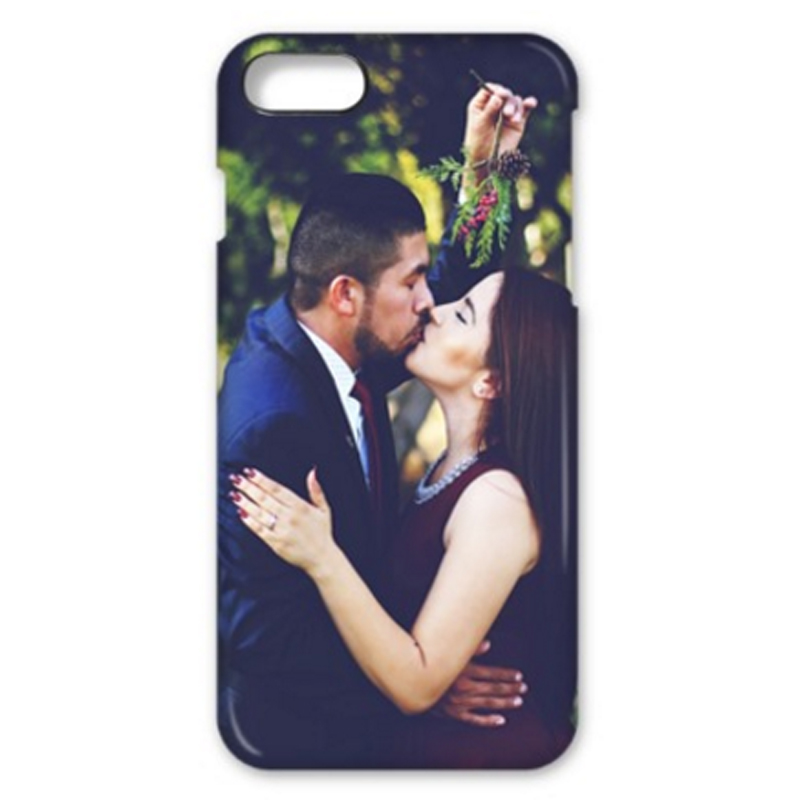 2. He wants a Personalised Onesie
If your guy is the cuddly sort, then we can think of nothing he would love to receive on Valentine's Day more than a personalised onesie. This amazing gift is great for him, and you – trust us, it is so nice to snuggle up to! You can keep the design as neutral or as soppy as you want. We always recommend adding their name and a design, which is meaningful to them. It can be photos, a favourite painting, stills from a film, or just pictures of you covering the whole thing!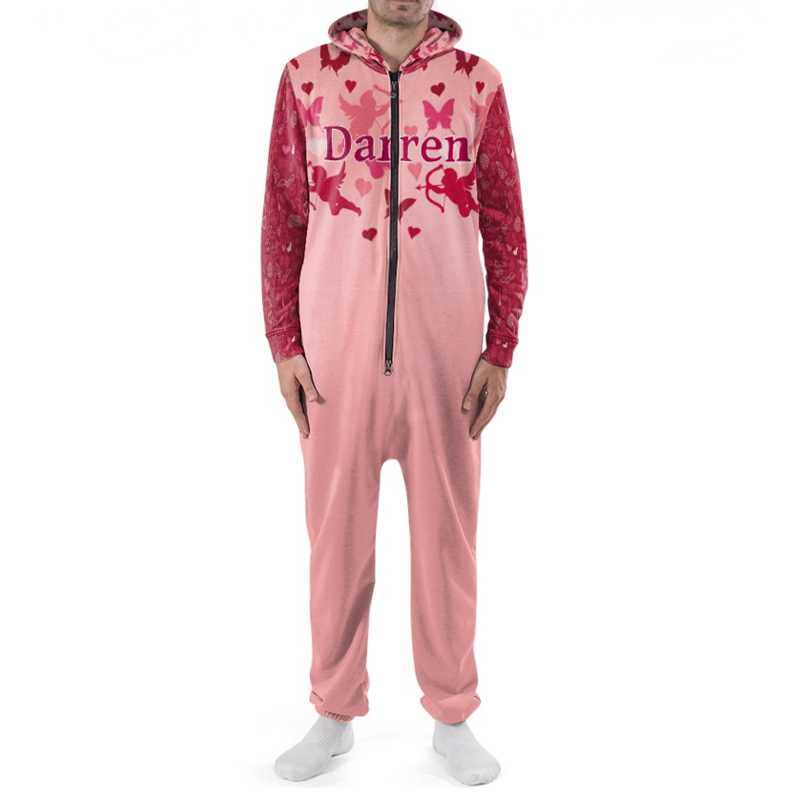 3. He wants a Personalised Wash Bag
Your classically cool guy would love this classically cool gift. Our wash bag fits the bill perfectly when it comes to a present, which is smart, sophisticated and practical (very important when it comes to choosing a present for a man!) Choose your perfect fabric and a design, which he won't be embarrassed to be seen with when he pulls it out at the gym, and create a Valentine's Day gift, which he will love to use every day.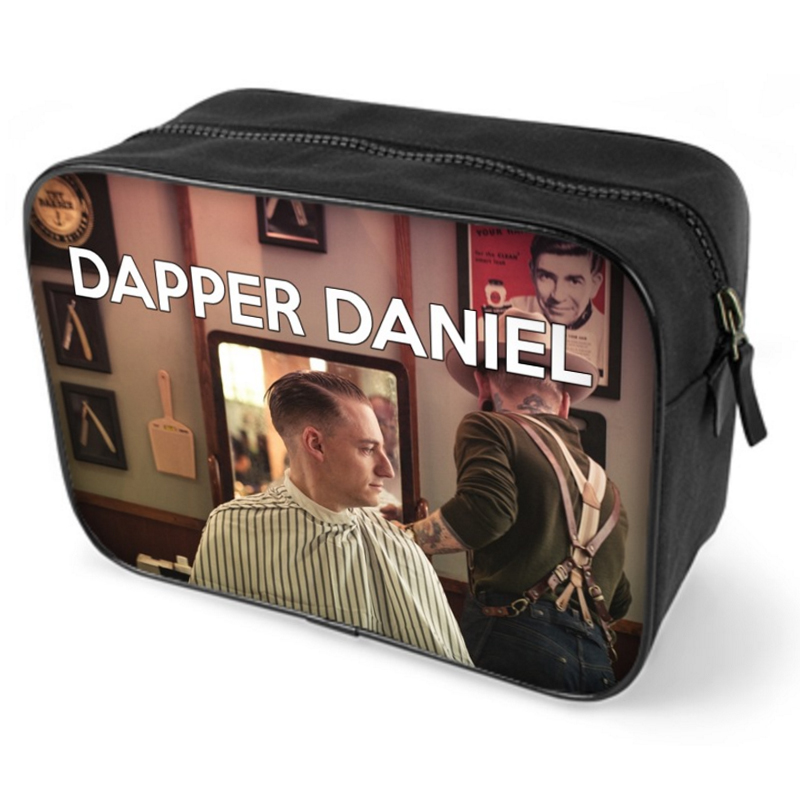 4. He wants a Custom Printed Bomber Jacket
If your man is just too cool for school and seriously invested in his style, then up his fashion cred with his own customised bomber jacket. Our bombers come in a range of fabric options and are handmade, piece by piece, by our skilled fashion technicians. Make his Valentine's Day one to remember and make a gift like no other. We guarantee he will love strutting his stuff in this bespoke bomber jacket, designed exclusively by you!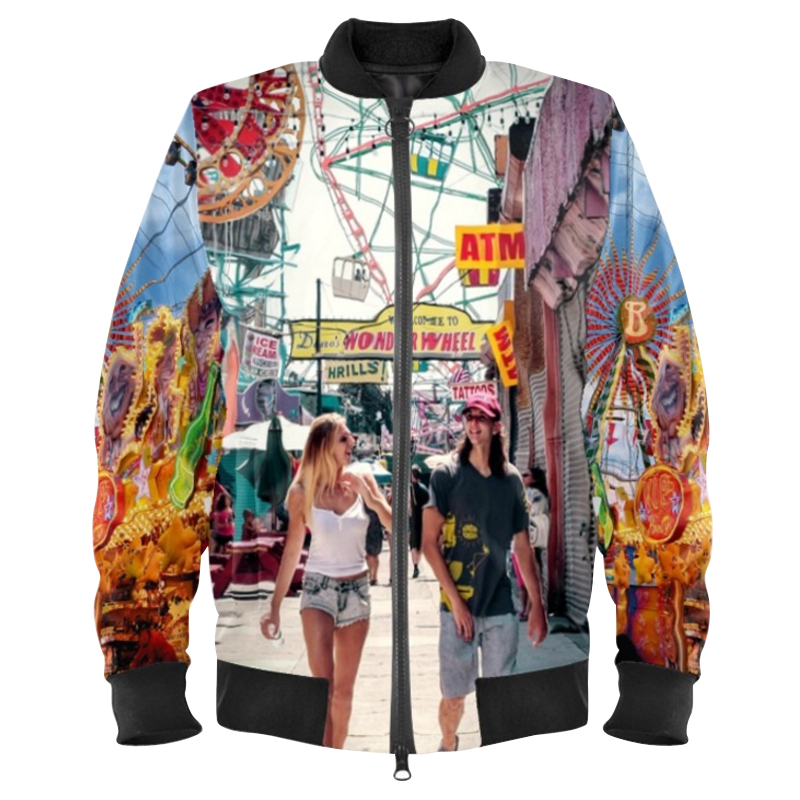 5. He wants a Personalised Game Controller
If your guy loves Call of Duty almost as much as he loves you, then why not combine the 2 and treat him to something, which will make his gaming even better? When you design a personalised game controller face plate, you have the power! Upload photos of you and a cute message and even if his fingers are busy playing, he will still think of you every time he glances down from the screen…if that ever actually happens. Either way, he will love it.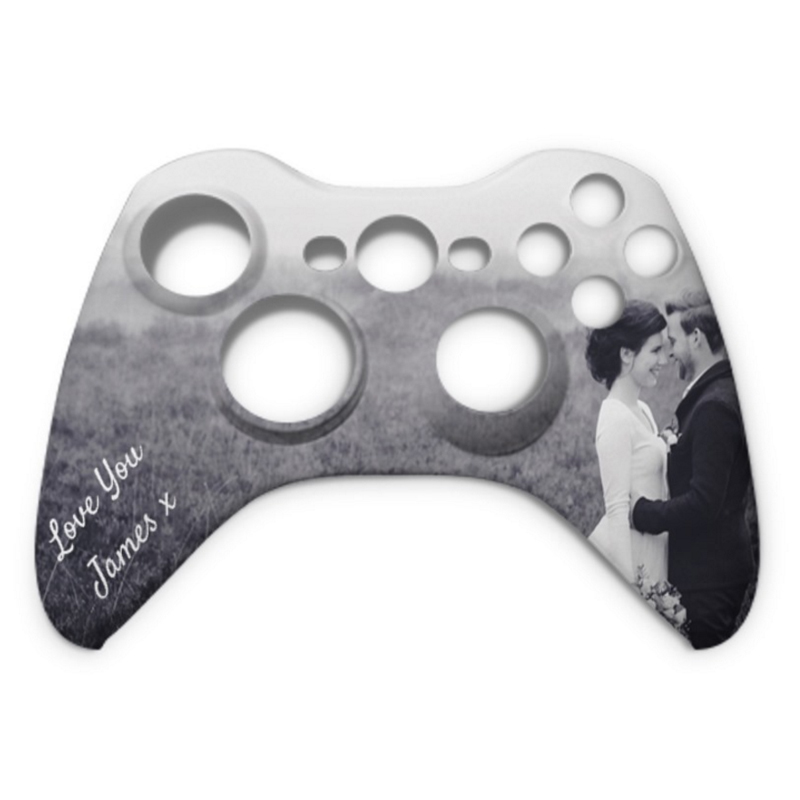 Want some more suggestions?
If you want some more ideas of what to buy your fella this Valentine's Day, then you can visit our Valentine's Day gift shop, which has even more fun, personalised gift ideas. From boxer shorts and socks to hoodies and mugs, our shop of love has something for every bloke…no matter how fussy they are. Start shopping here.