Queen Elizabeth II. – 60 years on the throne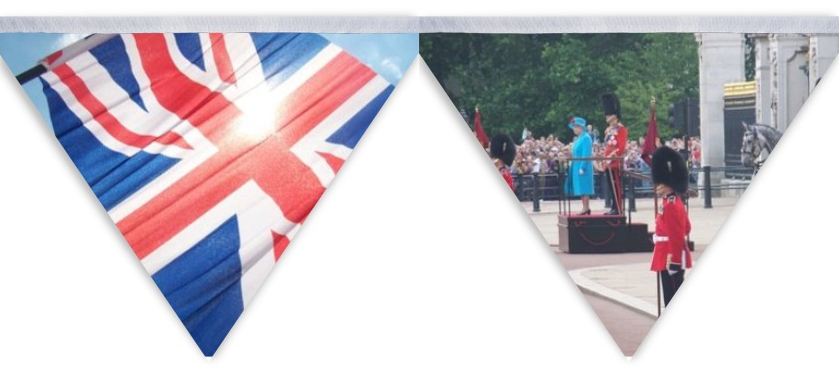 You can see Union Jack buntings all over London, probably all over the country, since month people are busy planning their street parties, making buntings and other decoration in red, blue and white, family trips to see the Big Parade in London or any other of hundreds of events in and around London.
To celebrate the Queen's Diamond Jubilee is quite a big thing and obviously something that hardly happens more than once in a lifetime – therefore so many people are joining in on the celebrations and take their own important part in it.
For months now preparations are in full swing, everything perfectly planned and prepared in every detail. The River Pageant on the Thames on Sunday, the huge concert in front of Buckingham Palace with top stars such as Elton John, Robbie Williams and Annie Lennox on Monday and of course the big parade through the streets of London on Tuesday – these are just some of the biggest events that will take place over the next few special days.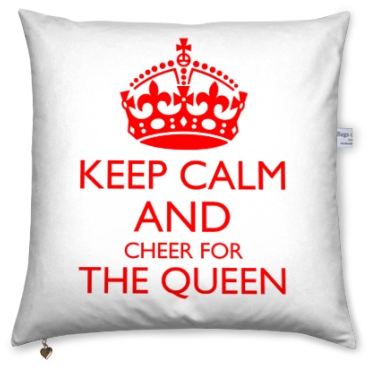 In addition to all the Londoners and Britons who will be in the capital to join the celebrations, wave their flags and cheer for the Queen there also will be thousands of spectators from other countries, as excited as we all are to see and be part of this event of a lifetime. One of so many exciting and special events going on in London this summer…
Make sure to take some pictures, you might want to keep them and show them to your children and grandchildren. Or just create some unique mementos like a photo canvas, some cuddly cushions with the best shots or even a photo album with your personalised cover made from your images and your chosen text.

Five facts about Queen Elizabeth II.

1. Queen Victoria is still the longest reigning empressor British monarch overall as she reigned for 63 years and 7 months. But our Queen Elizabeth II with her now 60 years of reigning is pacing her and just behind that record.
2. Queen Elizabeth II has traveled around the world. In the last 60 years, she completed 261 state visits to 116 countries. And all that without even having a passport! Well, since all British passports are issued on behalf of the Queen it's kind of a tricky situation for her…
3. At the moment the 23th Version of a wax figure of Queen Elizabeth II. is been exhibitioned at Madame Tussauds. The first wax figure of her has been made when she was only 2 years old.
4. God save the Queen and her legendary style – a dress, a matching jacket, half-high boots – and of course the unmistakable handbag! Have a look at this image showing off most dresses she wore over the last year. It is easy to spot her favourite colour of the last season, isn't it?
5. I'd love to hear your facts about the Queen – here's some space for you and your memorable or funny facts about her…just comment underneath this post, I am looking forward to your ideas and thoughts!
Image sources: 1 and 2 -own designs 3