Thinking of proposing to your sweetheart on the most loved up day of the year?
If you are planning on proposing on Valentine's Day then good for you! We can't get enough romance here at Bags of Love, and proposing on Valentine's Day may be a bit cheesy…but we think there isn't enough cheesiness in the world!
When planning your perfect proposal, you need to make sure that you do it right. You will need the perfect setting – whether that is a 5* hotel, a walk on the beach or even on the couch in you lounge – the perfect ring, the perfect words and of course, the perfect and sweetest way to pop the question.
We think that personalised gifts and photo gifts are a wonderful way to not only pop the question, but to show just how much you care. You need to put in a lot of thought and love when making the perfect photo gift, and we have a beautiful range of personalised gifts, which would make amazing ways to propose to your beloved. So, allow us to play cupid and talk you through 3 of our favourite products to propose this Valentine's Day.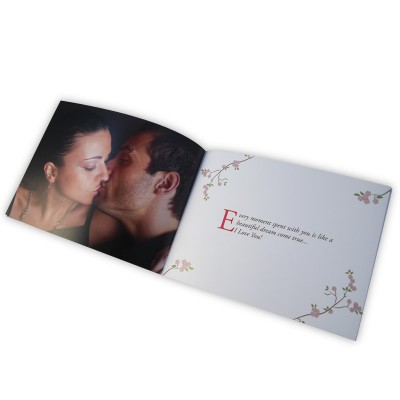 Our Personalised Book of Love is a gorgeous way to propose to your other half and will create a lasting, loving keepsake for them to look back on for years to come. This sweet personalised photo book has 2 different design options and you can fill it with 12 photos and text on each page. To propose to your intended, why not fill this photo book with pictures of your time together as a couple, and on the opposite pages, add special words. You can write poetry, love letters, favourite moments together and on the final page, why not show a photo of a ring and ask those 4 wonderful words; "will you marry me?" It doesn't matter where you give this gift to them – all that matters is seeing their face when they open it.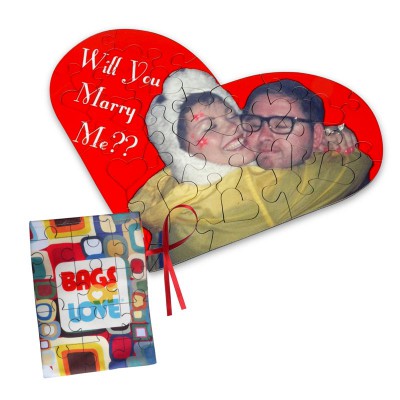 How cute is our Personalised Heart Jigsaw? This gorgeous, handmade wooden jigsaw puzzle is one of our favourite photo gifts and, one of our favourite ways to propose. We have had customers write to us in the past, telling us how they used the heart jigsaw to propose to their beloved, and we thought, what a fabulous idea! Our 32 piece wooden jigsaw comes in a sweet fabric pouch, and can be personalised to show off a photo and some text. Here's where you can have some fun. Choose your perfect photo and your perfect words – design the jigsaw online and when it arrives, present it to your sweetheart. They will be expecting a Valentine's Day gift anyway, so imagine their face when they put together their very own personalised jigsaw puzzle and see those magic words staring up at them. This adorable wedding proposal idea is a definite favourite of ours, and we guarantee they won't be able to say no!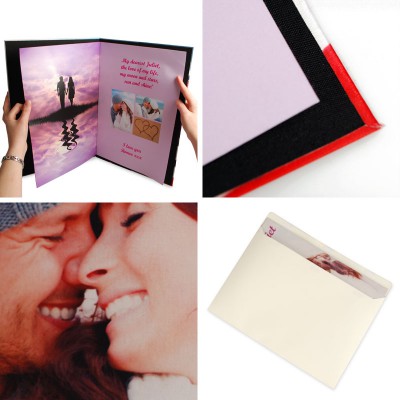 If you want to propose in a slightly more traditional way, then our beautiful, handmade A3 Luxury Personalised Card could be just what you are looking for, to propose with this Valentine's Day. This stunning, luxurious personalised card is covered in a fine satin fabric, which we print your design and words onto. Handmade by our bookbinders, you can personalise the front and back cover as well as the 2 internal pages, with words and photos. Write a message to your beloved on the front, middle and back if you want and personalise it with photos. With all the space available in this giant personalised card, you can really express your true feelings before you finish with asking the question. Why not construct a poem or a riddle and have some fun watching them work out just what you want to ask them? Our stunning A3 card comes with a handmade envelope and will arrive with you in a sturdy box, to keep it looking its best.
We hope these suggestions have given you some inspiration on ways to propose to your special someone. Remember, however you do it, make sure it comes straight from the heart and is done in a way that they will remember forever.
Good luck and Happy Valentine's Day!
Bags of Love x