As we roll into the summer months, we cannot help but notice that there is a certain component not cooperating. Mother nature is really sabotaging our chance to let loose, lay out, and enjoy the summer we so truly deserve. The April showers have stayed way past their deadline.
Me and umbrellas have had a rocky relationship. From ugly designs to those flimsy ones that snap in front of everyone after the smallest gust of wind, in the midst of a torrential downpour.
Nothing pains me more than whipping out a new umbrella for the first time, to notice the garish design hidden in its creased and folded form. I feel catfished, 'umbrellafished' if you will. Now I'm a grown woman walking around with a rainbow and the quote "you can't have a rainbow without a little rain" plastered on the side. There is nothing wrong with such a pattern, but it was definitely designed with a younger audience in mind.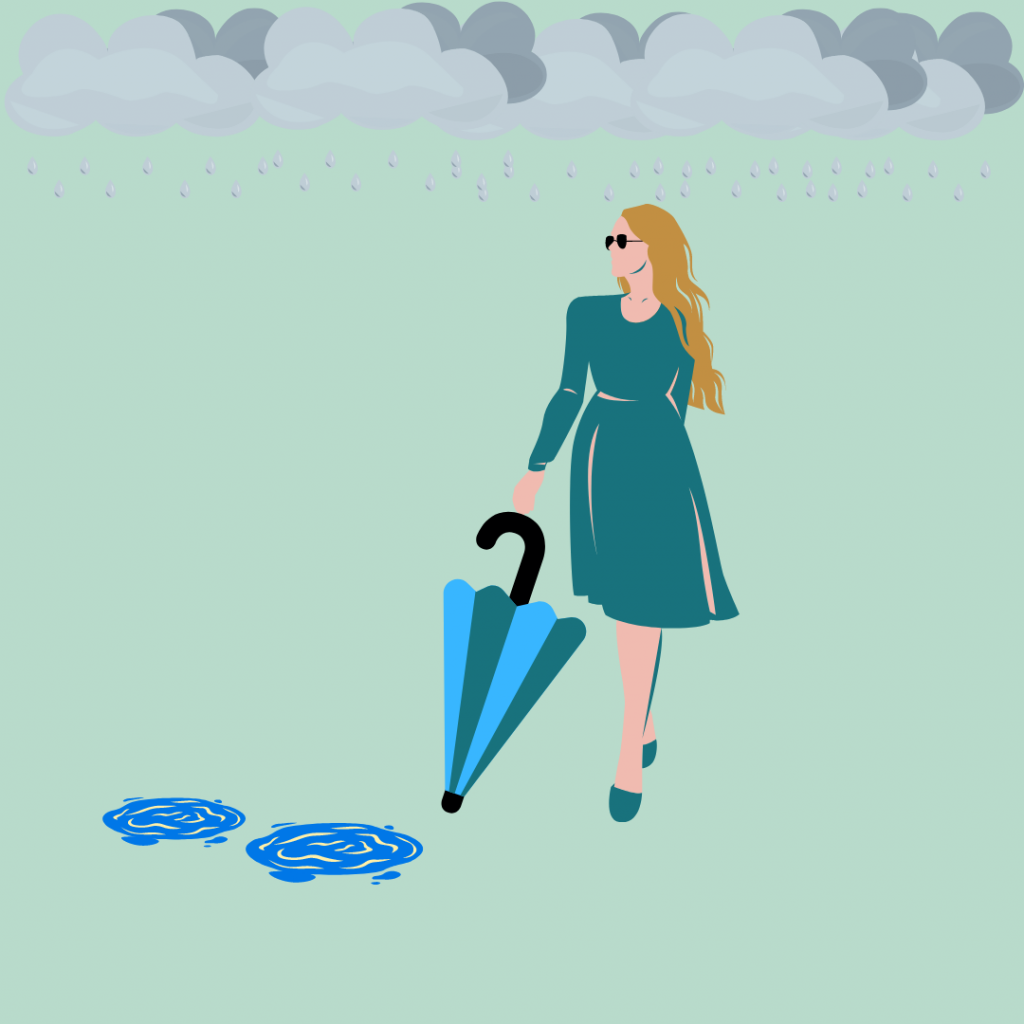 As I walk to work, I notice the sly glances. You'd have thought I'd snatched it straight from a toddler, the amount of attention this thing was getting. Between the looks and the giggles from onlookers, I'm left with the bitter taste of betrayal in my mouth. That was not the umbrella I wanted, but I know that I didn't truly even want the plain black umbrella either.
The safe-looking umbrellas are too boring and dull, but the bright ones are too garish and cheesy. It's almost impossible to find a middle ground between wanting to blend in and wanting to stand out but for the right reasons this time …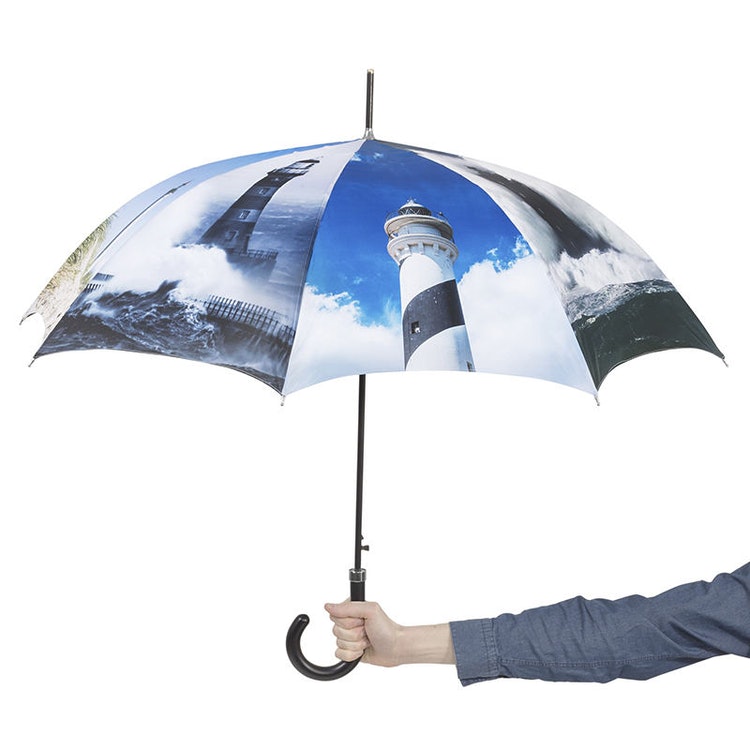 For me, there is nothing worse than walking down the street feeling like camouflage against the drab pavements. So, it is time to take back the high-street runway, with a print your own umbrella. Say goodbye to plain black brollies and tacky slogans that make your skin crawl. At Bags of Love, you can print a unique umbrella personal to you. Upload cherished memories, your favourite designs, and get ready for the plethora of compliments. Brighten up the rainy days ahead, protect your luscious locks and killer outfit.
Print your own umbrella to stand out from the crowd. Strong, secure and the perfect size. You can create an eye-catching shield from the unruly weather, personalised to you. I myself, opted for my favourite holiday snaps to remind me of precious, and sunnier times. You can do the same, think of it as the ideal way to brighten up these rainy days. Click Here to shop umbrellas and the banner for more personalised gifts.