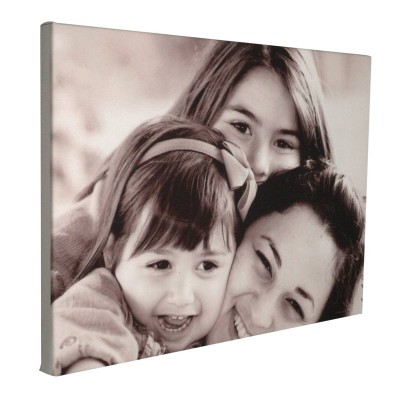 Photos For Canvas Father's Day Gifts
There are many choices when it comes to making personalised photo canvas prints for father's day gifts. You can chose to use photos of you and your siblings, photo of just you, photos of just your dad or snaps of dad with the whole family. Or you can use all of those types of photos for a photo montage or several canvas prints. There are also many different styles and treatments to chose from when customising the canvas father's day gifts, it all depends on what you think your dad would prefer.
Pop Art Canvas Prints
The range of Pop Art canvas prints make ideal father's day gifts for the humorous or artsy dad. The Andy Warhol and Che Guevara-style treatments on canvas prints are perfect for a self-portrait of dad. A self-portrait of dad celebrate his life as a man as well as a father. Or turn photos of you and your brothers and sisters into individual Warhol-style canvas prints. A photo of the whole family in the Banksy-style treatment is brilliant for a family portrait which can hang in the living room.
Messages, Photo Montages And Filmstrip Canvas Prints
A personal message can be added to a single photo canvas print or to a photo montage canvas. Imagine that photo of your dad holding you as a baby with "I love you dad" written on in. Or all those family photos from holidays and parties in a stunning photo montage with a loving message. Perfect isn't it? Or why don't you choose two to seven photos to go on quirky filmstrip montage canvas prints? They are great memorabilia canvas prints which make fantastic father's day gifts.