Redesigning Your Shopping Experience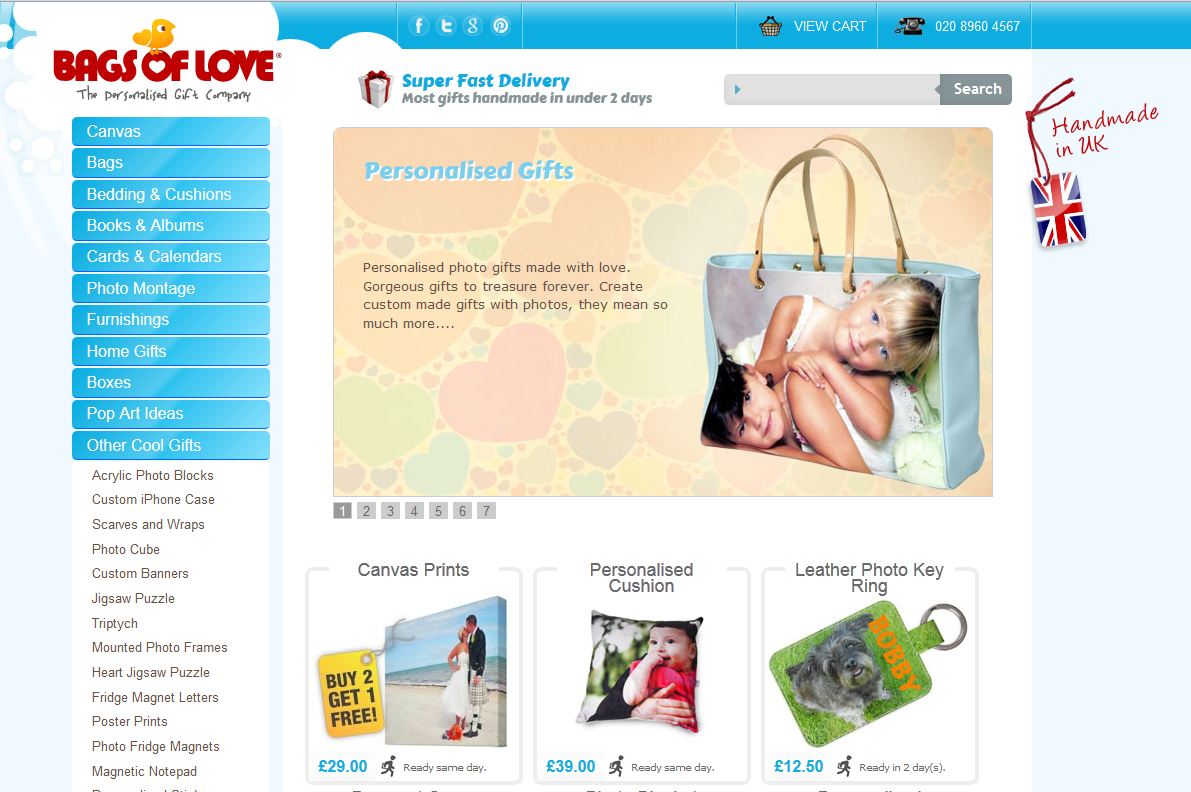 We have redesigned our website! The Bags Of Love shopping experience has been overhauled to make it easier for you, our customers, to navigate.  The general layout of the site remains the same – with products listed by category on the left, and individual products displayed as a gallery in the center.  So no need to worry about re-learning the locations of items, they are still in the same place.
Design Changes and Social Media Interaction
The only thing that has really changed is the site's aesthetics.  We have sought to make the site cleaner, sleeker, and more effective.  An essential part of that has been to add ways for you to connect with Bags of Love through other channels.  Think of Facebook, Twitter, Google +, and Pinterest.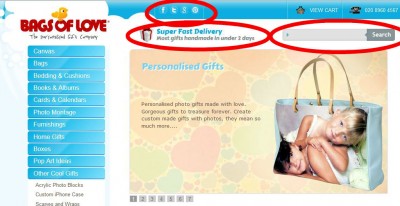 As the image above highlights, we now have our social media accounts easily accessible at the top of the page.  To locate any of our social media accounts, simply press the icon listed at the top to visit the associated page. Simple as that! We have kept the search bar, but now it's even more visible than before.  Plus, our amazing delivery times are prominently displayed just under the social media icons.  Just so you can't forget that we can delivery most of our products within 2 days of receiving the order 😉
We also have another set of social icons on the far right of the site. 

This set of social media icons are for sharing our page via your own social media accounts.  For example, the Facebook button will allow you to share a page of our site from your Facebook wall, the Twitter icons will tweet a link to our site, and the Google icon will recommend our company from your Google plus account.  Easy as pie!
Please have a look at our new site and let us know what your think!