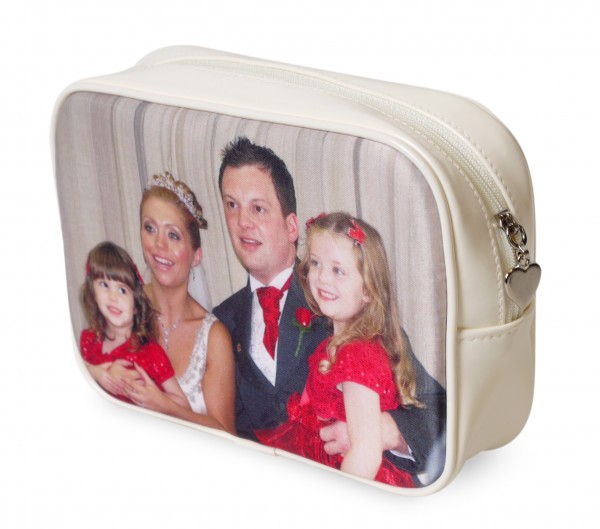 If you have considered getting your mum a family portrait for mother's day then you are on the right track. Photos of the family are oh so personal and important to a woman so putting family photos on personalised gifts is superb. Mother's day gifts need to have that personal touch to it and what's more personal than your family portrait?
When you think of a family portrait you might think of a dusty frame hidden away on some shelf in your mum's house. Well times have changed and it's time you let your mum enter the world of modern family portraits. And mother's day gifts are a great way to start.
By putting family photos on our range of products, our bags for example, you create a cool and modern family portrait your mum will love. These family portrait gifts can even be used outside the home! A handbag or hold all with a family photo will have heads turning in the streets.
A pretty make-up bag or wash bag will get your mum through busy days or travel with work. This family portrait is not a dusty one in a wooden frame; no this is a practical and stylish family portrait she can show off wherever she goes. And there are more modern ways of displaying family photos around the house to.
Forget the frame – imagine a glossy satin photo montage canvas filled with precious memories. Or a large family photo in the style of famous Graffiti artist Banksy. A family portrait doesn't get any more modern than that. These kinds of personalised gifts are a must as mother's day gifts.