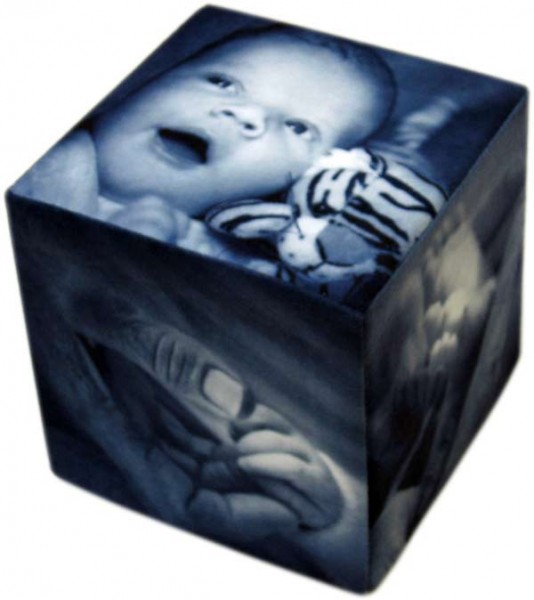 Being a new dad should be celebrated. Gifts for new mums are popular and there are a lot of gift ideas for them. Yet the dads often seem to be forgotten. Spa treatments, luxurious bath and body products and funky diaper bags are often given to new mums. But what about gifts for news dads? Ok, he may not have been pregnant for nine months; but he looked after the new mum for nine months and for that he deserves gifts. The wellbeing of his family is the most important thing to a new dad. Gift ideas that are useful and practical with a personal twist are ideal.
Early Days
Just after the birth of the baby a lot of time might be spent in and out of the hospital so a personalised wash bag is perfect. A photo of the mum whilst pregnant or the first photo that was taken of the baby will look great on a wash bag. A sturdy holdall is great too for carrying baby things in. A soft baby blanket with a photo of the new dad holding his child is another cute and useful gift. He can keep the baby warm and protected in the pram or use it when carrying around the baby.
Settling in
A while after the baby's arrival there will be plenty of photos of the baby. Collect the best photos and print them to have them put in a photo album with a personalised front cover. If you'd rather not print the photos we can put them straight into a stunning photo book for you. These are photos he will cherish for life so photo gifts are ideal gift ideas for new dads! Baby photos can go on any of our other products – from photo canvas prints to duvet covers. If the new dad is straight back to work then getting him a photo calendar packed with baby photos for his office is perfect. The photo cube is another photo gift ideal for the office. Six images of the baby on a photo cube can rest on his desk so he can see his baby throughout the day.
Personalised Gifts for New Dads
Gifts for new dads are popular but choices are quite limited. Let Bags Of Love take care of it. Make him feel on top of the world with these great personalised gifts for him. Here are some of the Bags of Love gift ideas for expectant and new dads:
Personalise his workspace with coasters that he can put his drink on. Photos on placemats are also a great idea, putting an image of him feeding the baby is one idea.
A truly unique gift for new dads is photo books. For a busy new dad, it can be hard to get a collection of baby photos together so make him a beautiful photo book of his journey into 'dadhood'. He'll love reminiscing over these images and it will be a great heirloom gift for the baby too!
Useful gifts for first-time dads at the hospital? A photo wash bag and holdall is an outstanding gift. Holdalls can be used for different things – as a practical masculine baby bag for when he takes the baby out. Or as a gym bag or for trips away. Personalised wash bags with photos of mum and baby are great for dad to use on business trips and will make him think of home.
There are so many gift ideas for dad, for the baby, and mum – but remember, making a personalised photo gifts makes it special and truly unique. If you are looking for gift ideas for dad that will really make him feel appreciated as a new dad, personalised gifts are the way to do it.