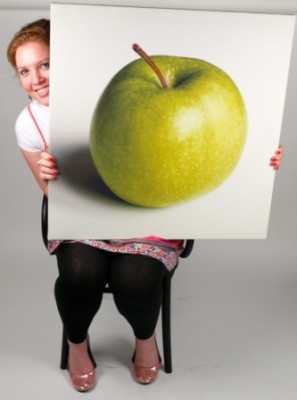 What is your name?
Michaela.
What is your role at Contrado?
Online Marketing Assistant.
What does that involve?
I'm on the internet all day long reading blogs and surfing randomly – of course. Also I'm responsible for helping customers with any queries they may have, and I make sure that we are on top of every Google search! I really like working with people from different countries and feeling that special Contrado community vibe. It's always fun to be in the office, especially if we listen to the radio – even though we're not supposed to, because we're slowing down the Internet (!). Who cares? Music is important!
The thing you most like about working here?
Working in online marketing is really enjoyable, as I love everything that has to do with social media and the Internet. It is fascinating how it works. Developing relationships with our customers is also very rewarding.
Your favourite product?
Canvas.
Why?
I'm really into photography (DSLR) and I just love all of our printing, but especially the photo canvas prints. They are so well made, and I like seeing my ideas on a big print.
Any distinguishing features?
I can crack all of my bones, sometimes not even on purpose. It really freaks people out.
What's on your iPod at the moment?
I love Little Dragon and my absolute favourite song is `One Day- Wankelmut´by Asaf Avidan & The Mojos. I can listen to that song for hours and hours.
Most desired superpower?
GPS, because I always get lost!
Favourite food?
Salad. If you prepare it the right way, it is anything but boring! I'm a vegan so I embrace my love for vegetables.
Anything else?
I'm looking forward to hearing from you guys on Facebook or on Twitter (@BagsofloveUk). I love your ideas on canvases – what's your favourite image?