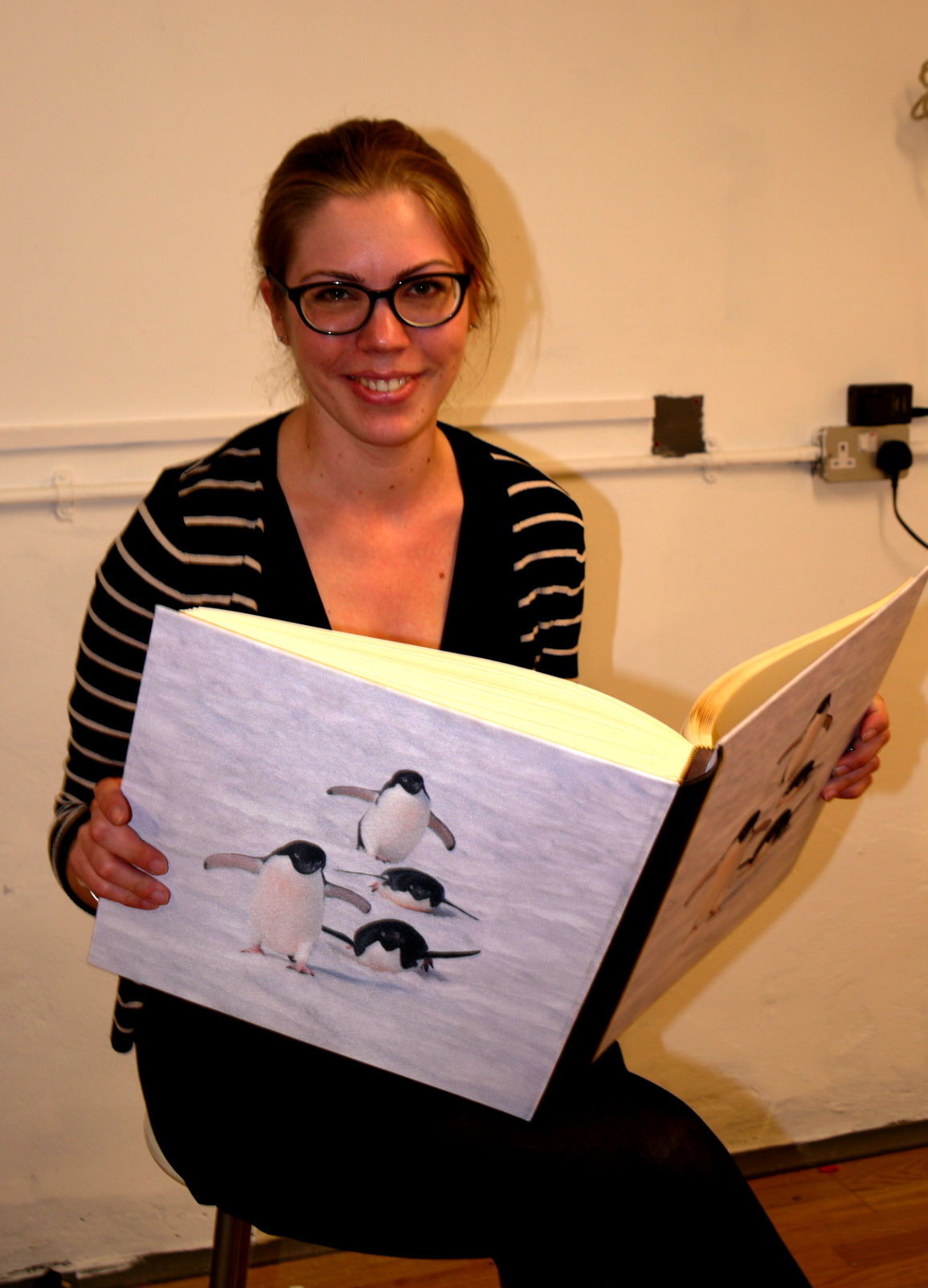 What is your name?
Sarah

What is your role at Contrado?
I am the SEO executive for our French website ideecadeauphoto.com.

What does that involve?
I take care of the French customer service, while also writing blog posts, putting new products pages online, setting up partnerships with bloggers and I'm managing our Facebook, Twitter, Google + and Pinterest pages.
The thing you most like about working here?
The fact that the production, development and e-commerce teams are all in the same building. You can see thousands of products being handmade every day and send away the same afternoon. This is amazing!
Your favourite product?
I'm holding a nice photo album in the picture, but my favourite product is definitely the cushion!
Why?
Because the fabric cover is so soft, it's the comfiest cushion I have ever touched! And with a bit of imagination when choosing the picture, it's easy to make a stunning peace of decoration for your home.
Any distinguishing features?
I am a professional at making lists! I make lists of everything: music, films to see, groceries, work tasks, what to cook, what to make, where to go…it help me to organize myself, but it's a never ending story!
What's on your iPod at the moment?
The new albums from The Black Keys, Jack White, and always some of Bowie's albums as I'm a huge fan of his. 🙂
Favourite food?
Everything sweet! I can leave on brownies and banana cakes for days and days! I know it's not the healthiest diet, but it's SO good!
Most desired superpower?
Teleportation! Living in London is a nightmare for that! The city is so vast; you can take hours to go from a place to another!
Anything else?
Don't forget to follow us on Twitter and Facebook if you don't want to miss any news, product releases or the latest contests! I will be pleased to interact with you 