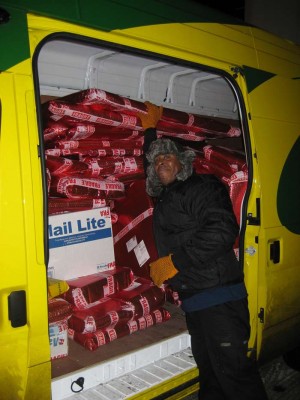 You Order, We Deliver Fathers Day Gifts
If you want to make your dad personalised fathers day gifts this year but you are worried about sending them to him we've got the easiest way of solving that problem – let us handle it! Maybe your father lives in another city that you, or even another country, and you won't have the time to visit him because of prior commitments. But you still really want to show him love and appreciation on Fathers Day and you feel like a "Happy Fathers Day" text or phone call just isn't really enough. That is not a problem as you can order any fathers day gifts from our personalised gifts range and we can deliver it to him!
Quick Delivery On Fathers Day Gifts
We are famous for our quick production and delivery so you can count on us. If you place the order a couple of days before Fathers day you can use our standard delivery service. But if you are planning to order some last minute fathers day gifts then we suggest the guaranteed next day delivery service. If your place the order before 2 PM on a working day we can have it dispatched that very same day so that the parcel will reach the receiver the next day. Either way, this is the most hassle free way of ordering fathers day gifts as you simply order online and let us do the rest. We even deliver to other countries so if your dad has settled down in Spain, we can still send it to him!
Surprise Your Dad By Sending Him Fathers Day Gifts
For whatever reasons you have not to be with your father on Fathers Day – may it be work, the distance or family obligations – your father will excuse your absence when he receives the parcel and opens his fathers day gifts. He will be honored with the time and effort you've put into the personalised gifts and that you had it sent all the day to his house. Even a personalised greeting card will make his day, this is great for the super busy person – you chose the design, photo and text online and then we can have it delivered to your dad. No need to go to the post office!