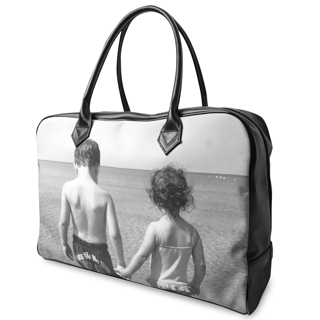 Practical Fathers Day Gifts With A Touch Of Emotions
Buying gifts for men is quite tricky in general and on such a special day as Fathers Day it gets even trickier! You need gift ideas that show your dad how much you love him and how much you appreciate him as a father. Fathers day gifts should be emotional and thoughtful as well as practical as most men see benefits in practical gift items. Gifts for dads that are both sentimental and useful are gift ideas that are personalised by you.
Adding The Sentimental Value To Gifts For Dad
A bag on it's on is practical but does it hold any sentimental value? No. But if you add a photo to a bag all of the sudden it got an emotional streak to it. The choice of photo is up to you, only you know what is sentimental to your father. Maybe it was that time you and he went fishing or when you went to the beach for the first time? By adding those kinds of photos to useful items from our range of bags you create emotional and functional gifts for dad that he will love.
Gift Ideas From The Range Of Bags
The ideal choices from our bag range as Fathers day gifts are the holdalls and laptop bags. The Italian leather holdall is a sturdy and masculine bag that your dad can find useful in many situations. He can use the bag for everyday errands, work commitments and sports activities. The holdall is perfect for weekends away and session in the gym. The personalised laptop  bag will keep his laptop safe and help him with important work assignments.