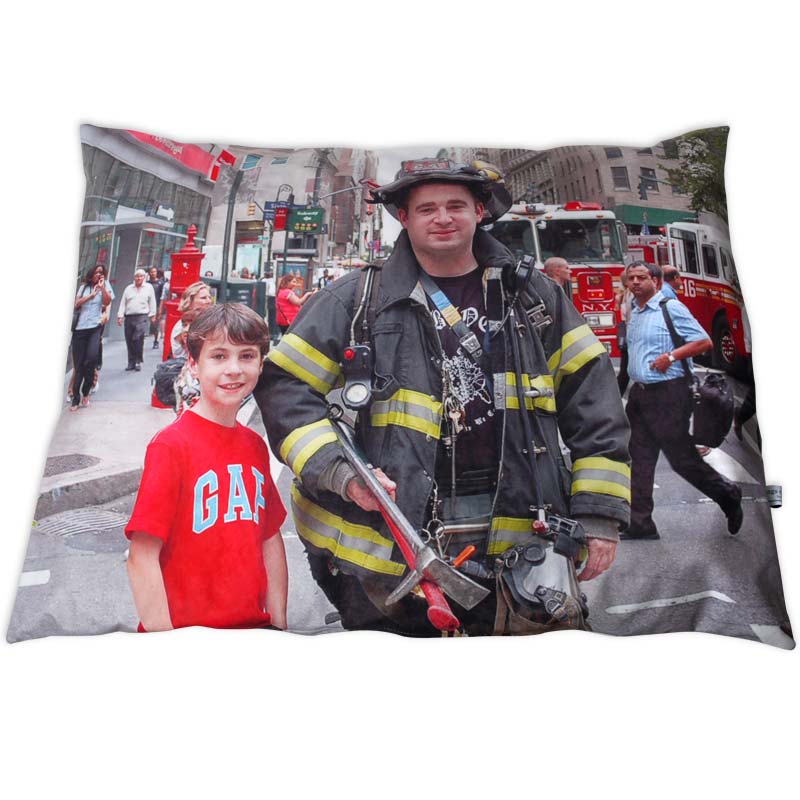 Let Dad Relax With Personalised Gifts For Home
What dad doesn't like kicking off his shoes and relaxing in front of the TV or with a good book? Spending time at home either on his own or with his family is precious time for a father. So when it comes to father's day gifts give him personalised gifts which he can enjoy in his home. Personalised gifts for dad for the home are ideal father's day gifts for any man. The home gifts are useful and bring an element of personality to the home decor. Designer bedding items are fantastic personalised gifts for dad as he can use them for lounging and relaxing in the bedroom and living room.
Popular Designer Bedding Father's Day Gifts
The designer bedding range offer many cushion alternatives. Photo cushions are extremely popular personalised gifts as they are absolutely stunning and flexible! Around Christmas, Mother's Day, Valentine's Day and Father's Day the Bags of Love office is swamped with lush photo cushion orders. But all year around we make many cushions as birthday gifts, leaving gifts, good luck gifts and baby gifts. From the padding and materials to the attention to details on the cushions it isn't hard to see why they are such popular personalised gifts.
Chose Cushions For Father's Day Gifts
Take your pick from the designer bedding cushion range and start personalising them to make ideal father's day gifts for June. Personalised gifts for dad can include family photos, silly photos, images and photos of your dad's interests or cool patterns and colours. So which cushion do you chose? There is the original and massively popular square photo cushion with a lovely velvety cover. The floor cushions now come in a round, rectangular and heart shaped style with added on features and benefits. To make personalised father's day gifts for your dad's bedroom opt for the pillow cases.