Find creative Pop Art ideas for your photos
How many times have you been thinking about having your favourite photo of you, of you and your boyfriend, husband, best friend, children or even pet, turned into a unique gift idea like a custom canvas? Say a huge canvas with your favourite photo on the wall in the living room, a creative artwork on the wall of your bedroom or even a photo montage for your children's playroom? Everything is possible with your custom canvas.
But do you know that you can even add a very special and personalised note with your photo turned into unique pop art ideas like the Hockney montage?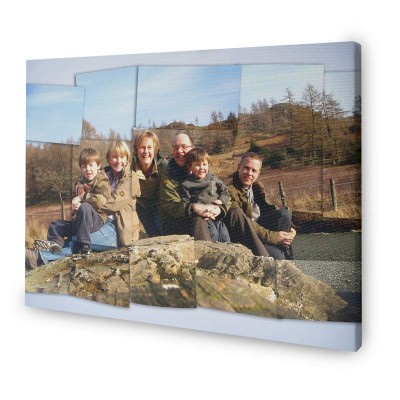 In style with the Hockney montage
The Hockney montage is the latest addition to our range of pop art ideas. I am sure that you know David Hockney's unique art (in case you are interested and haven't been there so far, the Exhibition 'David Hockney RA – A bigger picture' is running until April 9th 2012 in the Royal Academy of Arts in London). He is famous for his creative photo montages where he splits one image into many smaller ones and then puts them back together. The Hockney montage with your photo will not only look like a real artwork, it IS real art.
Turn your photo into black and white canvas art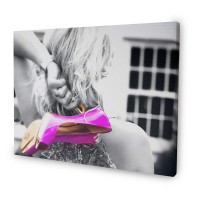 Some people might like the idea of creative Pop Art ideas for your photos but are not the type for colourful designs like Che or Warhol. What about having some proper and amazing black and white canvas art? Any of your images can be turned into black and white canvas art and even split into multiple panels for a very special design.
For a unique twist you can choose the colour splash treatment which means that your photo is in black and white but one particular area of your image in a colour. This option looks brilliant and you can even choose the area you want to have coloured…
Creative Pop Art ideas for your photos – turn them into something special.