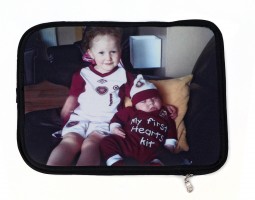 Dear ol' Dad. The man who has supported you as you've grown, offered strength in your times of weakness, and loved you unconditionally… and also the man who wants nothing but deserves everything — also known as, the hardest man to shop for around Christmas time. As you're on the hunt for Christmas gifts for fathers this December, consider giving a personalised photo gift to add character and appreciation to your father's Christmas present. Simply choose a favourite photo from your personal collection and transform it into Christmas gifts for fathers! Whether the selected image is a photograph of Dad himself, a family member, a Mom and Dad couple snapshot, a passionate hobby, or a photo montage of all these qualities, we print your crystal clear image onto just about any gift item that may suit your father's interest.
Christmas Gifts for Techie Fathers
Does your father keep the household well equipped with all the latest gadgets? Does he love experimenting with your new laptop or showing off his new Apple product? Well this Christmas, give your father a personalised protective carrier case for his favourite digital gadgets! Perhaps a customised photo montage laptop case, or a sturdy plastic iPhone cover. If your dad enjoys reading and is up to date with his handy-dandy eBook reader, then personalise a kindle case with an adorable family photo! With the amount of daily use all his gadgets receive, Dad will appreciate the personalised touch of family love. This way, every time he whips out his iPhone, laptop, eBook reader, or future technology, your photo will bring a smile to his face, making the perfect Christmas gifts for fathers.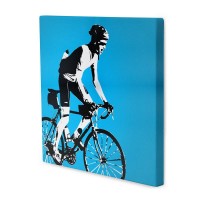 Christmas Gifts for Active Fathers
For those fathers who can't stop moving, are always on the go, and miraculously matched your energy as a kid, look into personalised Christmas gifts for fathers that capture his enduring energy and activity. If you have a photograph of Dad in his element — wheather that be playing a sport or an instrument or preparing a delicious meal — then turn that priceless snapshot into a beautiful custom canvas! Or if you can't decide between a number of great pictures, then create a photo montage on our website: a super active canvas for a super active dad! Or for a more artistic flair, transform your favourite image into a masterpiece with a pop art effect. Choose between Warhol, Banksy, Che, and many more, to truly capture your artistic father in action.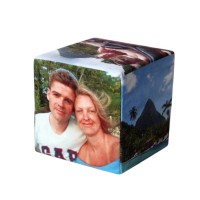 Christmas Gifts for the Family Man
If your father loves talking about the family, or brings up a family story whenever given the opportunity, then give him personalised Christmas gifts for fathers that encourage more stories and more storytelling! Choose one of his new favourite family pictures to print on a men's holdall that he can carry to work, or a men's wash bag that he may use on business trips, vacations, or perhaps every night. For a more creative and modern option, also check out our photo cubes! Made with six of your photos printed onto cushion fabric and stretched across a wide range of firm foam cubes, a photo cube is a perfect and playful conversation starter for your storytelling dad. So try out our Christmas gifts for fathers; we guarantee to make your ol' man feel loved and appreciated this Christmas… in a manly way, of course.