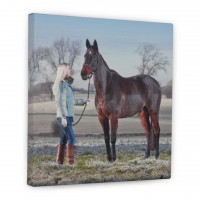 The Morning of Big Xmas Presents
We know the saying, "Good things come in small packages." Well, we don't necessarily agree with that statement. When everyone marches downstairs on Xmas morning and peers under the tree, the first items they will spot are not the small packages buried beneath the fallen pine needles, but rather the BIG XMAS PRESENTS! Any child's face on Xmas morning after they've detected big Xmas presents proves our point exactly: the wide eyes, slack jaw, jumping up and down, a frantic outstretched arm pointing at big Xmas presents all wrapped up in a full roll of Xmas paper… they don't even know what's inside, but they're shrieking and hysterical because they received BIG Xmas presents.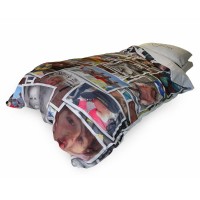 Big Xmas Present Ideas
Of course, adults do not have the same reaction to big Xmas presents as children do; their excitement is more contained, and less of an emotional outburst. However, we're ready to bet that those excitement fireworks are going off inside of every mature gift-opener when they start peeling away the Xmas wrapping paper on their big Xmas presents. Yet, what's even better than big Xmas presents are personalised big Xmas presents. This Xmas, create your own personalised Xmas presents by selecting yours or your recipient's favourite photo memories, and then simply designing those images onto one of our many big Xmas presents. If you are giving big Xmas presents to children, then look into our customised designer bedding and cushions. Every kid loves to personalise their bedroom – or bed area, if they share a room. Therefore they will absolutely love cushions, bolster cushions, blankets, pillow cases, and even duvet covers with photographs of their favourite memories with friends and family printed on their cosy material. Or if you are searching for big Xmas presents for the adults in your life – friends, parents, grandparents, siblings, in-laws, etc. – then some of our personalised home furnishing items just might do the trick. For big Xmas presents the whole family can enjoy, design your favourite photo memory on a round floor cushion, personalised tablecloth, wallpaper boarders, folding screens, and more! Not only will the size of your big Xmas presents impress any recipient, but the personal touch of photograph prints also make your Xmas present appear ten times bigger!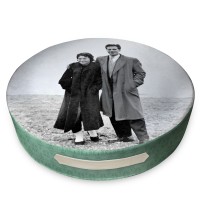 Bargains for Big Xmas Presents
Just because you're giving big Xmas presents does not mean they have to be expensive! For BIG and affordable Xmas presents, check out our "Buy 2, Get 1 Free" bargain on a number of our canvas prints. You will receive the same high-quality materials and crystal clear image condition when you receive three canvas prints for the price of two! Even if you only need to give two canvas prints, design three and customise your own home decor with a third freebie for yourself. Make everyone happy this holiday season, without breaking your bank, on big Xmas presents at Bags of Love!