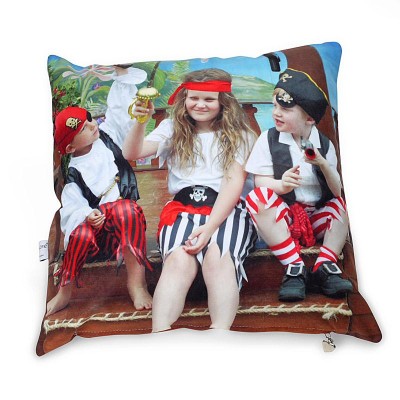 Christmas gifts 100% personalised
What could be better than Christmas gifts that you personalise fully with your very own photos? Photography is a very beautiful art and sometimes the camera is able to capture some truly breathtaking moments – whether it be a Saharan sunset, your child's 5th birthday, or your parents' golden wedding anniversary. These are the memories that are most important to you and they deserve to be remembered in beautiful Christmas gifts. Make this Christmas extra special with some wonderful gift ideas customised by you.
Personalised Cushions
Comfy, adorable, high quality… what more could you want from Christmas gifts? Personalised cushions are so versatile because you can create inspirational xmas presents that can be funny, sweet, lovable, daring, cool, chic, stylish… the possibilities are endless! Personal favourites include pictures of children eating ice cream (or, rather, letting the vast majority of the ice cream collapse onto their clothes) and funny or embarrassing family photos. But, at the end of the day, it is up to you – create whatever you want!
Stocking Fillers – Fridge Magnets
The humble fridge magnet is often overlooked as a beautiful Christmas gifts idea. Spell out your love, affection, or friendship this xmas by creating a personal message in a totally unique way! I love you, I love mum, Thank you… tell your lucky recipient what you feel during this festive season through very cool and original fridge magnets that are high quality, robust, and look gorgeous in the kitchen! There are loads of styles and effects to choose from and they are fired and glazed personally just for you. Made with first-rate porcelain and crafted with care, fridge magnets are the most awesome Christmas gift ideas you are ever likely to see.