Gift Ideas For Valentine's Day
When you are searching for top quality Valentine's Day gifts, it can often seem like an incredibly difficult task because the standard of the High Street offering is surprisingly low. Indeed, the generic Valentine's Day chocolates, bedding, clothes, or teddy bears might be fine for one year when you really haven't had the time to get a special gift for your other half, but after having exhausted this opportunity after 1 or 2 years you really need something much better. Choosing the personalised option might be the perfect way forward, because when you have customised a gift just for the person who means most to you in this world, you have created something that they will never forget.
Personalised Valentine's Day Gifts
The word 'unique' is banded about with alarming frequency nowadays, and is often qualified by the words 'very' or 'extremely' (which turn it into a complete misnomer as 'unique' is itself an absolute adjective!), but it can be applied appropriately in this context. Your personalised creation is – without a doubt – unique, and your lucky recipient will really appreciate the thoughtfulness and attention to detail shown in the design that you mould online. Select your favourite and most precious photos, upload them onto our system, and then position them in whichever way suits you best! Romantic Valentine's Day gifts 2013 that you customise with the photos, images, text, and graphics that mean most to you.
The Personalised Pillow of Love
This product is unique to Bags of Love because it features a cool and romantic design in the middle of which you can place your favourite photo in a heart shape. Your other half will put their pillow under their heads when they fall asleep, safe in the knowledge that it is theirs and theirs alone. Beyond the principal photo in the middle are contained a wide variety of pink heart shapes that form a dynamic and highly sentimental pattern, and this gift as a whole expresses your love in a cool and markedly romantic manner. Romantic Valentine's Day gifts 2013 don't come much more special than this.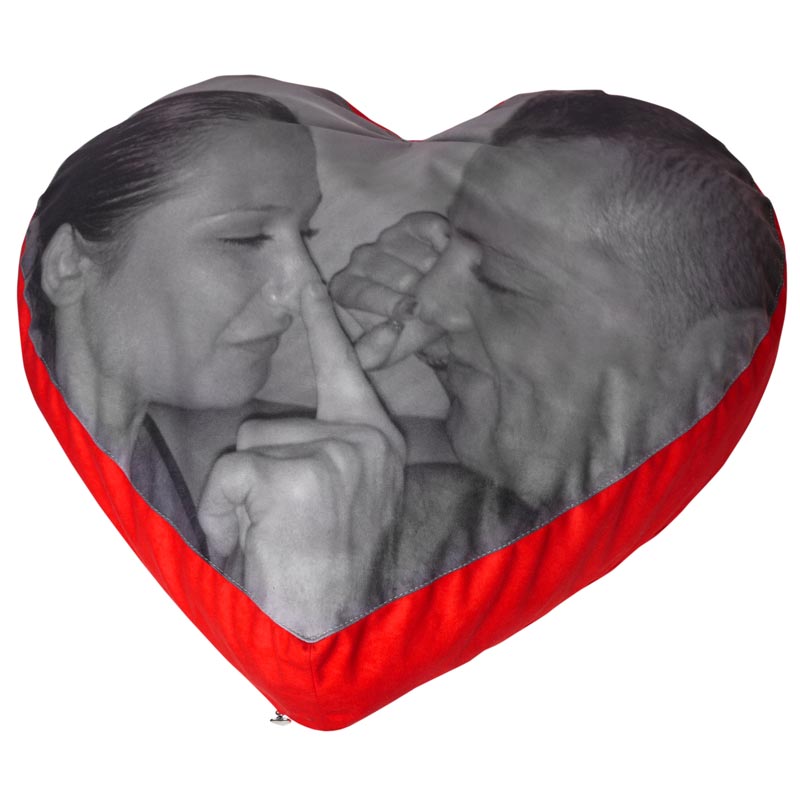 Personalised Photo Canvas Prints
When you can take a stunning photo of you and your boyfriend, girlfriend, partner, husband or wife, and have it printed onto top quality canvas and then displayed on the wall, it is high time that you took that image (the one that invariably takes your breath away) and put it up for all to see. When that amazing shot is displayed on the wall it can give light and dynamism to an atmosphere, and your other half will feel so honoured to have such a thoughtful partner who really cares about them and wants to show their affection in a visual and creative manner. Personalise your canvas prints with text, and add a special message either on top of the photo or round the back as a secret note to give them something they won't forget. Romantic Valentine's Day gifts 2013 delivered to your door within a matter of days.