It's that special time of year where chocolate seems to fall from the sky, fluffy chicks are out in full swing and the (majority) of the nation has a lovely, long 4 day weekend!
Yes folks, it's Easter!
Spring has well and truly sprung and lovely folk everywhere are planning what to do with their Easter break. If you are heading out to spend time with friends, have been invited to friends or family for the weekend or just feel like giving one of your nearest and dearest a little Easter treat, then this year, why not forgo the chocolate eggs and flowers (as tempting as they might be) and instead, give a gorgeous personalised present from Bags of Love.
We guarantee that it will earn you a best friend/child/parent/grandparent/nephew/niece/twice removed fourth cousin award!
Our Editor has compiled a little gift inspiration for you…simply click here to visit the website or take your pick from the selection below and start getting creative.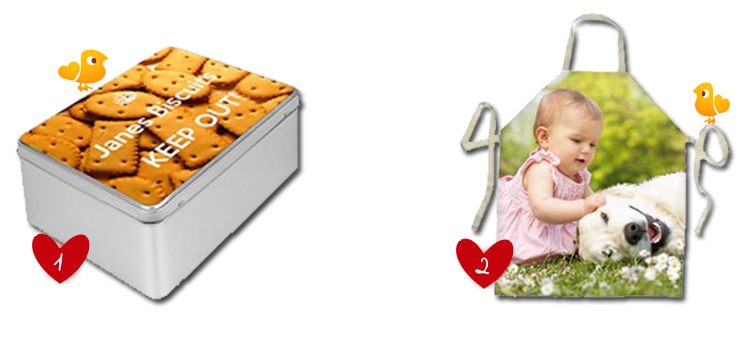 1) Like biscuits? Of course you do. We do too! What better present for a snack-a-holic than their very own personalised biscuit tin. Of course you don't need to put biscuits in it…chocolate…cakes…Kit Kats…mmmm…create your own from £19.99 by clicking here.
2) Perfect for the cook of the house! We love this cute apron, which can be personalised with your very own photos or designs. It'll make a rather snazzy present and you're sure to get invited back. Get cracking designing your own from £34.99 by clicking here.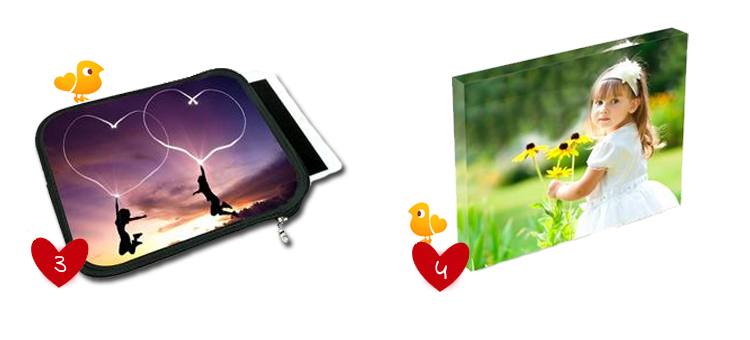 3) Ideal for bookworms…who own a Kindle that is! Create their very own personalised Kindle case from £29.50. Fancy giving it a go? Start designing here.
4) Everyone loves their favourite photos to take centre stage in their house. Why not create one of these fab photo blocks, which will make their special memories look even more gorgeous. Create yours from £25 by clicking here.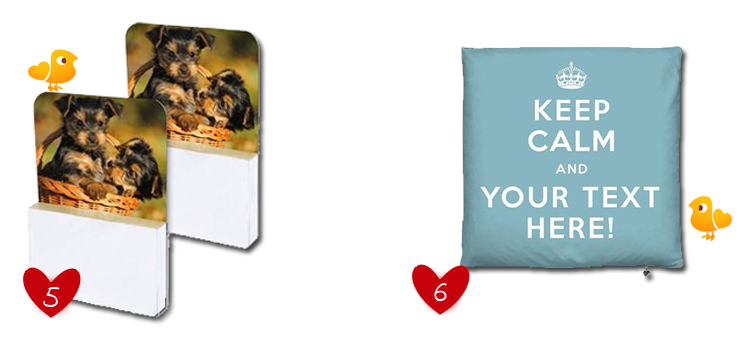 5) Keep organised while keeping personal! Create these nifty magnetic photo notepads, perfect for those wonderfully organised people! From just £19.99, have a go at getting creative here.
6) Who isn't a fan of the "Keep Calm…" message? We know we are, and with this fun cushion, you can spread your comfy Keep Calm message. Want one of your own? Click here and we'll get you started!
We hope you've enjoyed having a peek at our Easter gift ideas. If you fancy giving one a go, we'd love to see your final design. Tweet us a picture @BagsofloveUk and show them off!
Bags of Love x