This weekend we visited the Graduate Fashion Week, a major annual event which showcases emerging talent from universities across the world.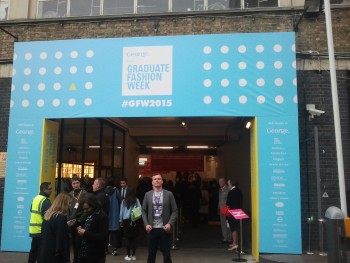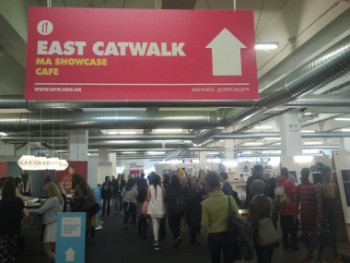 On the runway and across the exhibit we saw incredible cutting-edge conceptual designs come to life during four days of non-stop fashion mayhem. It was thrilling to see many of the designs printed right here at Bags of Love, cut and sewn into garments now modelled on the catwalk. Meeting our customers was such a pleasure and in their element, no less! Our student discounted rates have certainly been made the most of and we'd like to congratulate all the talent we've seen, making the absolute most of our digital fabric printing.
It was also a fantastic opportunity to meet with tutors and get feedback on what we've done to help improve our services. Quality materials, bright colours, expedient manufacturing times – these are the core values we've been working towards over the past few years and it was highly rewarding to see such enthusiasm for what we do. Our unparalleled scope astonished many of those we spoke with and we will be undertaking more efforts in the future to inform customers of the wide range of fabrics we have on offer.
What a terrific boost of inspiration! If you're in London next year we highly recommend buying tickets to this brilliant event and we look forward to seeing you there. The Graduate Fashion Week isn't a typical graduation day; it's a journey right to the front lines of fashion, a place where fresh ideas abound and you can't take two steps without coming face-to-face with a mind blowing design.