Create your very own buntings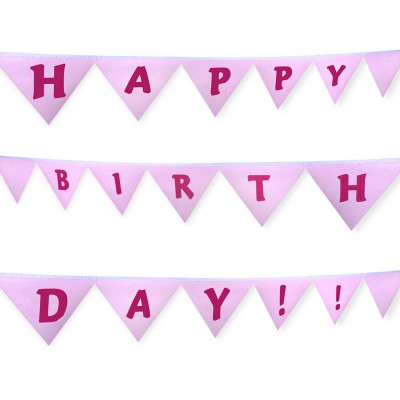 The last few days in London made it very clear to me…spring is just around the corner and I really can't wait to have more days with sunshine, blue skies and higher temperatures as well. It is amazing how the sun can change the mood of so many people. Just walk down the street or to the park, have a look around and you can see all of the happy and relaxed faces, people chatting jovially to each other or those just sitting in the park, hand in hand, eyes closed to catch the first few rays of the sun. It is one of my favourite times of the year.
Another thing  that I am already getting excited about is that spring time also means BBQ time. Garden party time. Street party time. Or even bigger events as birthdays or weddings outside…so many events where our newest product personalised bunting is just the right thing! Fantastic personalised gifts from Bags of Love.
Wonderful wedding gifts and decorations
Personalised bunting is a lovely handmade product which can be used and re-used for so many occasions. Say birthdays, weddings, anniversaries or the official office summer party – you can create the little flags exactly the way you want to see them waving in the wind and giving your venue the perfect decoration. Unique buntings for weddings are exactly what many people who are organising a wedding in summer are looking for at the moment.
Create the buntings with the names of the couple or even the best photos of them. Use a matching background colour for their wedding them or even a funky design of your own…
Wedding gifts can also be creative decorations that will remind them for years of their wedding day as you can use and use the buntings many times again. Creative gift ideas coming straight from the heart.
Have unique buntings for weddings and other occasions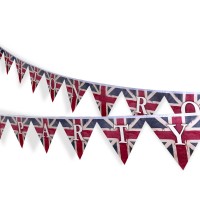 You just need to choose the right size of the unique buntings for weddings and then order the required amount of buntings. Each bunting come in 5m strips but can be easily attached together without any problems. Unique buntings for weddings and so many other occasions too. Have a personalised bunting with the words 'Mum you are the best' as special Mother's day gifts or even as festive decoration for the Christmas celebrations…but that can wait, better think of spring and summer and all the festive moments in the sun first.
(Might be great if you are planning to have a street party in June for the Diamond Jubilee or the Olympics…just a thought).