An impressive dining room provides the backdrop for splendid food and romantic conversation. The art of fine dining has evolved with the growing inspiration of a beautiful chandelier, candle light and an art deco dining room. Paul Gardner, from the UK had just the thing to offer.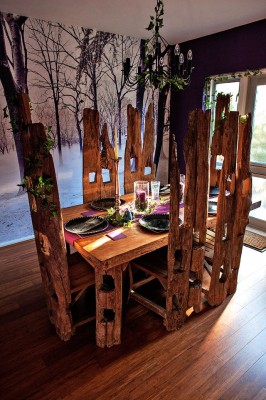 The professional photographer recently had his room refurbished into an enchanted forest dining room, aka, The Perfect Dining Room. Not to mention, it does look phenomenally stunning. The furniture is hand made in Thailand from reclaimed teak and the photo wallpaper produced by Bags of Love giving it a unique medieval times dining experience.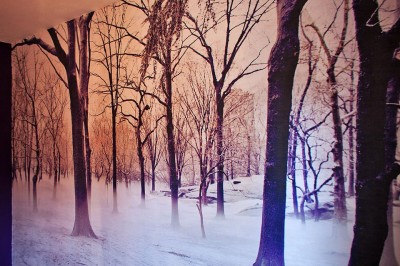 We are thankful to Paul for giving us such a great opportunity.
There's a nice little blog post (bit.ly/XPhzyD) at @bagsofloveuk about my dining room. They're the guys that printed the wallpaper.

— Paul Gardner (@paul_gardner) January 31, 2013