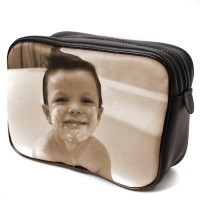 "Small" has two distinct connotations: small in physical size, and small as in "low" for low prices. We can give you both!
Physical Size: small Xmas gifts
An Xmas gift may be small, but that doesn't measure the size of the giver's heart. You know the saying, "Good things come in small packages." Well, the small Xmas gifts you'll find at Bags of Love are certainly good ones, and they make excellent Christmas stocking fillers! Let's start with the smallest Xmas gifts and work our way up:
Business Cards: classic, professional Xmas gifts that always get the job done.
Postcards: Whether you're traveling or sending out a family news update, postcards are an inexpensive and sustainable way to stay in touch.
Personalised Cards: A special and more intimate way to reach out with a "thank you" or "get well soon" or "long time no see."
Photo Magnets: brilliant for dressing up your refrigerator and giving as small Xmas gifts.
Photo Coasters: saving your coffeetable and your small Xmas gift shopping list one photo coaster at a time.
Pocket Notebooks: calm your mind by jotting down those important To Do lists, laughing at those crazy kid quotes, or recording an idea for your next novel.
iPhone Case: give a splash of colour to the exterior of your iPhone with a personal photo printed upon a protective plastic shell.
Photo Cube: roll it like dice, or carefully rotate it once a day. Either way, six of your favourite photo memories can be admired vividly from your cushion cube.
Desktop Calendar: enjoy a different photo memory every month when you glance at your desk calendar.
Hand Purse: replace your plain pouch purse with a photo hand purse this Xmas!
Men's Wash Bag: Give your man small Xmas gifts in the shape of personalised photo wash bags.
iPad Case: protect your iPad with a lovable photo memory!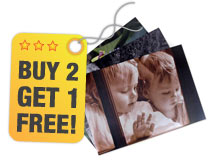 Low Priced small Xmas gifts
If you're searching for small Xmas gifts with low prices, then check out our Buy 2, Get 1 Free deal! Smaller gift items that fall under this sale are Pocket Notebooks, Desktop Calendars, and Personalised Cards. Poster Prints and Canvas Prints don't exactly fall under the "physical size" small category, but they are also a part of this never-ending bargain!