The History of Pancake Day
Pancake Day or Shrove Tuesday in Britain is the day before Ash Wednesday where you eat pancakes and even sometimes have funny pancake races. But that is not something we have started only recently –the idea of eating pancakes is over 1.000 years old. Why pancakes anyway you might wonder?
Traditionally making pancakes on Shrove Tuesday was the best way to use up rich foods such as eggs, sugar and milk before the fasting season of Lent (lasting for 40 days).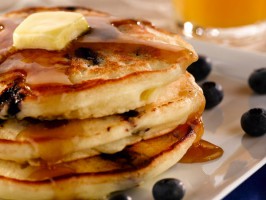 So how did it happen that we started to celebrate and have the pancake races?  The origins of the pancake race can be found in 1445 in a small town near Milton Keynes where a local housewife was busy making pancakes on Pancake Day. She then heard the church bell rang and obviously she wanted to be there in time, so she ran out of her house, still wearing the apron and the headscarf, carrying the frying pan in her hands and tossing the pancake on her way to the church so it won't burn. As you can imagine local people in her way were said to be so amused that from that year on they started to organize pancake races…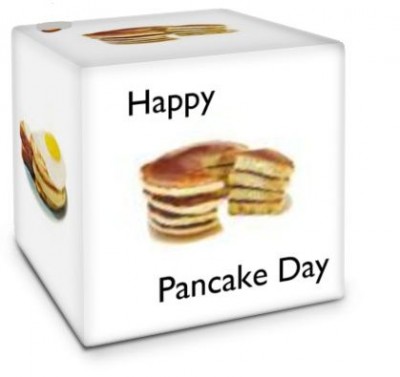 Make this Pancake Day an unforgettable event. Get a team of friends or colleagues together and be part of the many pancake races taking place across London today –
1. Better Bankside's Annual Charity Pancake Day Race
2. Shutterbug Mardis Gras Party
3. Parliamentary Pancake Race
4.  The Great Spitalfields Pancake Day Race
5. Hack The Stack
Turn the photos of this day into cool photo gifts and mementos, a photo cube with the best photos is only one of great ideas. With your personalised pancake day aprons and other cool photo gifts you can relax and enjoy Pancake Day….