The Big Debate
Christmas films are often the source of many a debate. There is the one that crops up year after year after year. 'Is Die Hard a Christmas film?' and frankly that's not the only one. Upon my search of the most popular Christmas films, I came across Batman Returns, Gremlins and Edward Scissorhands. All outstanding films, but not ones that I specifically say 'oh yes, that's a Christmas film'.
What Makes A Christmas Film?
I think Christmas films, in general, are defined by the person you're speaking to. For me, it's a film which feels out of place when watched at other times of the year (not to say that I wouldn't do it). The exception to the rule, of course, being 'The Nightmare Before Christmas'. For those Christmas in July fanatics, a Christmas film is likely to never feel out of place, but that is just my two cents.
Christmas Films Selection
Of course, we want to know what your favourite Christmas film is, and to do that, we need you to vote. When picking the movies to add to this list, we had to apply some sort of criteria, otherwise, the list would have been longer than I care to imagine.
The Criteria
So, I followed a few set-boundaries when making my choices. Firstly, we have only used the first film in selections. Otherwise, we would have like a bajillion 'Home Alones' and a whole barrage of 'Santa Clauses' on there. The same with remakes, there are at least 10 different versions of 'A Christmas Carol', and we can't have all of those on here, however there is a vast enough difference between 'A Christmas Carol', 'The Muppet Christmas Carol', 'Scrooged' and 'Mickey's Christmas Carol' that they all made the cut. Also, as Netflix releases numerous Christmas specials and Netflix Original Xmas movies, we opted not to include those.
Your Favourite Christmas Film
We want to know your favourite Christmas movie! So take a look through the list, and pick your fave! You can only select one though! If there are any you think we've missed, pick your favourite that you can see, and then let us know in the comments.
Vote here…
SPOILER ALERT- SPOILER ALERT – SPOILER ALERT – SPOILER ALERT

Please note – the rest of the post WILL contain spoilers. If you don't want to read any spoilers then please leave your vote above, and STOP READING. If you want to leave a comment, please click here to jump to the bottom of the page.
SPOILER ALERT- SPOILER ALERT – SPOILER ALERT – SPOILER ALERT
1. It's a Wonderful Life – 1946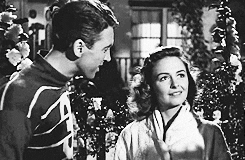 As far as Christmas films go – this one is kinda a classic. This 1946 American fantasy drama was based on a short story called 'The Greatest Gift' which was written in 1939 and went on to be privately published in 1943. Not only is it way up there on the Christmas films stakes, but 'It's a Wonderful Life' is one of the most-loved films in the entirety of American cinema.
The classic movie sees an angel sent down to show George Bailey, a man on the edge of suicide, what life would have been like for those around him if he'd never have existed.
It's a Wonderful Life didn't perform well at the box office as it was up against some pretty hardcore competition, but that hasn't stopped it becoming considered not only one of the greatest Christmas films but one of the greatest movies of all time.
2. Rudolph The Red-Nosed Reindeer – 1964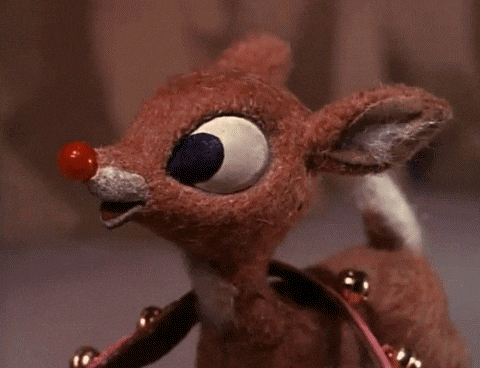 Rudolph the Red-Nosed Reindeer was a TV-movie. This was a stop-motion animation that was produced and aired in the US (on NBC). It was sponsored by General Electric and was based on the song of the same name written by Johnny Marks. Despite being Jewish, Johnny Marks was well-known for writing hugely successful Christmas songs.
The story is based on the song, which is based on the poem by the same name. The poem was written by Johnny's brother-in-law, Robert L.May, in 1939. This Christmas movie sees a misfit reindeer look for somewhere that he will be accepted with his friends.
Rudolph the Red-Nosed Reindeer has been shown on air every single year, at least once, since its release on December 6th 1964. It has since prompted five sequels, between 1976 and 2018.
3. The Snowman – 1982
At just 26 minutes long, this short is the epitome of all that is Christmas. From a wordless picture-story-book to a Christmas movie with not many more words than that, The Snowman is a tale of a snowman that comes to life and takes his creator on a trip to the North Pole.
Other than Bowie's introduction the only words are in the song 'Walking in the Air' which is almost as famous as the film itself. Sung by Peter Auty, an English operatic tenor, this song was covered three years later by Aled Jones, a Welsh chorister.
Aled Jones is often (incorrectly) credited with having sung for the film, and as Peter Auty was actually uncredited until the 20th-anniversary version of the short, it comes as no surprise people just kinda guessed.
4. Mickey's Christmas Carol – 1983
Mickey's Christmas caron was an American featurette which was released in 1983. It was based on the 1974 audio musical from Disneyland Records.
The films sees Disney characters such as Scrooge McDuck and multiple other characters reenact the tale of A Christmas Carol. The movie not only features characters from the Mickey Mouse universe but the worlds of Robin Hood, The Adventures of Ichabod and Mr Toad and even Jiminy Cricket from Pinnochio.
It was the first original Mickey Mouse theatrical cartoon that had been made in over 30 years and was nominated for an Academy Award as the Best Animated Short Film in 1983 but didn't win it. It was the first nomination for a Mickey short since 1948.
5. A Christmas Carol (1984)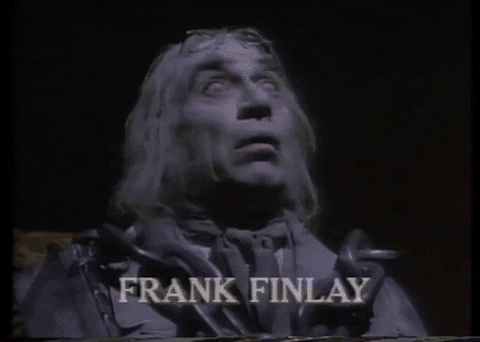 There are numerous adaptations of the classic Dicken's story, however, some research into other polls and listicles has led me to include this one, from 1984. It was a British-American adaptation and – as are a lot of these entries – was a made-for-TV-film.
Filmed in Shewsbury, this version sees George C. Scott play a bitter Ebenezer, who manages to entirely rationalise all of his wicked ways. He is visited by three spirits on Christmas Eve and is encouraged to make some changes to his life.
The Shropshire based TV-movie wasn't released on VHS in the UK until 1989 or DVD until 1999, because Geroge C Scott owned the rights to the film himself. This was then passed to Baxter Healthcare as the Scott family donated their copyright.
6. Scrooged – 1988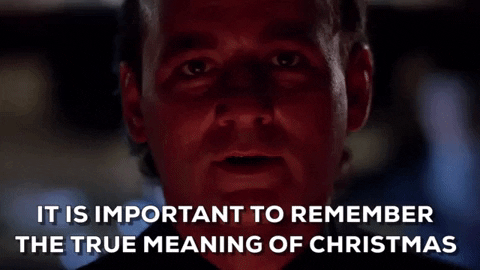 Scrooged was not a huge success story, despite it being the film that brought Bill Murray out of his four-year-post-Ghostbusters-hiatus. Murray himself reflects on the filming of this alternative Christmas movie as a miserable time, whereas the director was much more positive about the experience, describing Bill Murray as 'superbly-creative but occasionally difficult'.
This is a dark and cynical take on the classic 'A Christmas Carol' story, and the dark humour is partially what is credited to it not being a great performer in the box office. Others say it was made before it's time, and that's why it appeals more to modern audiences than those of the era. The film was described either as too mean or too sentimental by critics.
Scrooged was nominated for an Academy Award for best makeup and hairstyling but lost to Beetlejuice. The cast for Scrooged includes not only Bill Murray but his three brothers too, one as Bill's on-screen brother, one as the father and the third as a party guest.
7. Die Hard – 1988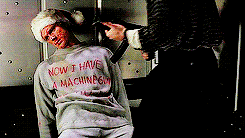 This American action thriller is at the height of the is-it-isn't-it-a-Christmas-movie debate. Voted as the greatest Christmas movie of all time by Empire in 2012, and the top action movie by IGN in 2012 there have been huge debates on whether this is one of the Christmas films or not. In 2017 screenwriter Stever E. de Souza declared on Twitter that it is indeed a Christmas film, yet during a Comedy Central roast, Bruce Willis claimed that is wasn't.
In this film, John McClane – an NYPD officer who is off-duty – tries to save his wife as well as several other innocent people who were taken hostage during a Christmas party at the Nakatomi Plaza. The LA heist is led by German terrorist Hans Gruber and takes place on Christmas Eve.
Die Hard was Alan Rickman's first credited role in a feature-length movie. He'd had many credited TV appearances in TV-movies and mini-series, and one uncredited role as a TV-commentator in the 1985 film 'Wetherby', but until Die Hard, he's had no credited film roles. He was 42 at the time and went on to feature in over 40 credited full-length features. As well as this he also worked on videogames, documentaries, shorts and TV-movies as a credited actor before his death in 2016 at 69.
8. National Lampoon's Christmas Vacation – 1989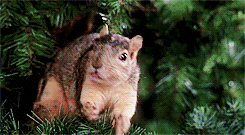 A Chevy Chase Christmas comedy that was the third of the National Lampoon's vacation movies. This is widely regarded as a Christmas classic and often labelled the best of the Vacation series, and at least considered the best of the sequels.
In this everything-that-can-go-wrong-will movie, this movie sees the Griswold family watch their huge plans for a big family Christmas turn into a huge disaster in a one-thing-after-another, predictable-but-funny formulaic Christmas film.
National Lampoon's Christmas Vacation was one of the few sequels to have a sequel, National Lampoon's Christmas Vacation 2: Cousin Eddie's Island Adventure was released in 2003, as a made-for-TV movie.
9. Home Alone – 1990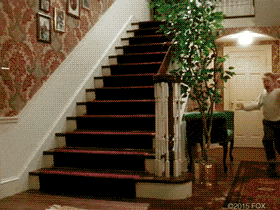 The classic story of an eight-year-old accidentally being left at home and forgotten. I say 'the classic story' in jest, however thinking back to the films I watched growing up, especially those from the early nineties, an awful lot of them seemed to include kids being left or forgotten in one way or another. Still, in this example of questionable-parenting-101, a young Macaulay Caulkin thinks it's him that made his family disappear.
The next hour and three quarters are full of slapstick comedy and sees little Kevin McCallister, who is the youngest of five, hatch some big plans to see the back of the 'Wet Bandits', a couple of thieves that try to break in while the family is away.
This film became the highest-grossing film of 1990, despite only being released at the end of the year. There have now been five different Home Alone films as well as three videogames.
10. The Muppet Christmas Carol – 1992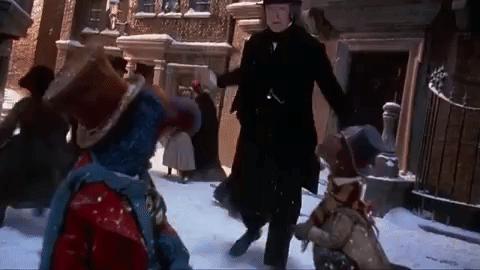 This is arguably the most popular of all of the adaptions of the beloved classic. At least, it is for my generation. The fourth theatrical Muppet feature, and the first following the death of Jim Henson in 1990, this is said to be the most accurate to the original story.
Michael Caine puts his mark on the role of Ebenezer Scrooge and this version very closely follows the Dickens' 'A Christmas Carol' with moderate creative license to make it suitable for a Muppets movie.
This was the first Muppets film to be produced by The Walt Disney Company, who became owners of the Muppets franchise in 2004. Another of the Christmas films which achieved only moderate success in box office compared to its modern-day-notoriety.
11. The Nightmare Before Christmas – 1993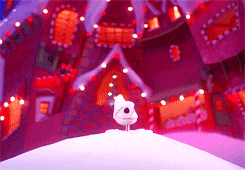 Is it a Christmas film? Or is it a Halloween film? We've got this one pegged as both. Tim Burton (the same guy behind Frankenweenie and The Corpse Bride) brings this stop-motion-Christmas-Halloween-dark-musical-fantasy animated extravaganza. This film has been re-released every year in Dinsey Digital 3-D between 2006 until 2009, which makes it the first animated stop-motion feature to be entirely converted to 3D.
Jack Skellington, the king of Halloween Town discovers a world beyond anything he could ever imagine. He attempts to bring some of this amazing Christmas Town joy back to his home, however, he comes across a number of challenges in doing so. Jack was played by two different people, Chris Sarandon for the voice, and Danny Elfman for the singing voice.
Tim Burton wrote the story and characters for this film, and the writing credit is shared with Michael McDowell who was responsible for the adaptation and Caroline Thompson who did the screenplay. However, it was Henry Selick who directed the movie, not Tim Burton. Their styles, however, are similar in some ways. When Selick went on to write the screenplay for the Neil Gaiman book 'Coraline' and directed the movie, many people mistakenly think that this is another Tim Burton production.
12. Miracle on 34th Street – 1994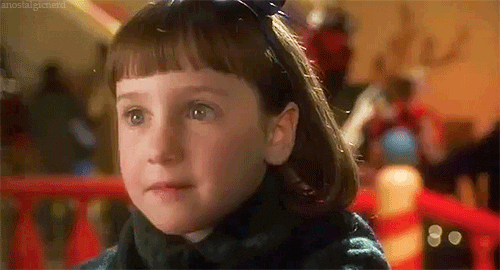 This is actually the fourth iteration of the 1947 original film even though it is only the second theatrical version. Both this version and the original were released by 20th Century Fox. The NYC Macy's refused any involvement with the remake and Gimbles – the rival store in the story – had already gone out of business (in 1987) so Cole's and Shopper's Express became the replacements, respectively; both of which are fictitious.
In this Christmas classic, a little girl and a lawyer need to prove that a department store Santa is the real-deal after a rival store sets him up to be arrested. Full of romance, Christmas magic and true-believing this is a true classic as far as Christmas films go.
This version of Miracle on 34th Street wasn't hugely well-received, being called "curiously depressing" by TV Guide, and the Washington Post stating that this version "will not be found on television (or its computer equivalent) half a century from now" when comparing it to the original 1947 version.
13. The Santa Clause – 1994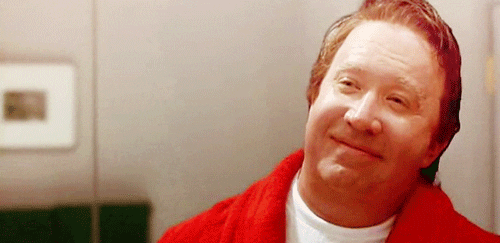 An American fantasy Christmas film, this is the first film in the Santa Clause series. The franchise follows the traditional sequel formatting, where each was less popular than its predecessor, making this also the most popular of the trilogy. Director John Pasquin and actor Tim Allen worked together prior to this Christmas film, on a TV show called 'Home Improvement'.
Humourous and entirely undemanding, this film follows a man called Scott Calvin, who accidentally causes Santa to fall off his roof on Christmas Eve, where he, in turn, has to take his place, because of something known as the Santa clause.
There was a line in the film initially, during a scene were Scott and his ex-wife have a conversation. Laura gives Scott the phone number of the place they will be staying over Christmas and Scott retorts "1-800-SPANK-ME. I know that number". In the 1999 DVD release that has been removed from the film, after an incident in 1996 where a child called the number which was a working sex line number in the US. The line now features solely on the original 1995 VHS release.
14. Jingle All The Way – 1996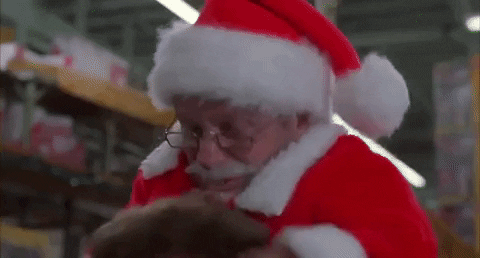 The premise for this Jingle All The Way was inspired by genuine Christmas-sell-outs and the mentality that we have toward them. Created with things such as the Cabbage Patch Kids, Tickle Me Elmo and the classic Furby in mind, this satirical piece on the commercialisation of Christmas.
In this extremely-nineties Christmas film, Arnie promises to get Anakin Skywalker (his son) the hottest-new-action-figure for Christmas. Alas, everywhere has sold out, and what he assumed would be an easy task turns into an all-systems-go mission.
A lawsuit between Murray Hill Publishing and 20th Century Fox took place in 1998, two years after the Christmas film's release. Murray Hill claiming that Fox had stoled the idea for the film from a school teacher's screenplay. In 2001 Fox was found guilty and ordered to pay damages. On appeal, the amount was lowered from $19 million to $1.5 million and eventually the verdict itself was entirely quashed. This was in 2004 when a judge used the dates and timeline to ascertain that the idea hadn't been stolen at all.
15. Jack Frost – 1998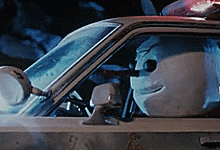 Jack Frost was a complete flop, costing two and a half times the amount to produce than it took. In fact, on its opening weekend, it took only a twelfth of the production cost in sales.
In this Michael Keaton family film, a disappointing father who can't keep his word is involved in a tragic and fatal car accident. The following year he is reincarnated as a snowman. This gives him one last Christmas-miracle-attempt to put things right with his son.
The snowman costume for Jack Frost was created by Jim Henson's Creature Shop.
16. How The Grinch Stole Christmas – 2000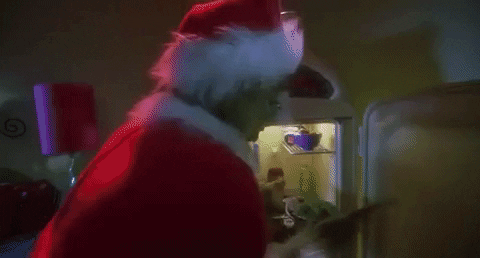 Based on the 1957 book this was the first Dr Seuss title to be adapted to a full-length feature film. Due to being based on a children's story, there were many adaptations that had to be made. These were made mostly to bring the film up to the required time. Winning an Academy Award for Best Makeup, the Grinch's green appearance was taken from the first adaptation, a 1966 animated TV series.
In this adaptation of the Dr Seuss story, Jim Carrey takes on the role of a miserable, extremely 'Humbug!' Grinch who lives on the edge of Whoville, a winter wonderland at Christmastime. He hatches a plan to ruin Christmas for the entire town and this family fantasy film follows his attempts.
This version of the Grinch received mixed critic reviews, who mostly didn't like the innuendos. However, it saw huge success, quickly becoming the sixth highest-grossing film of 2000. It also became the second-highest-grossing holiday film of all time – second only to Home Alone (the original 1990 film). It remained there until 2018 when the third, Benedict Cumberbatch adaptation surpassed them both.
17. Love Actually – 2003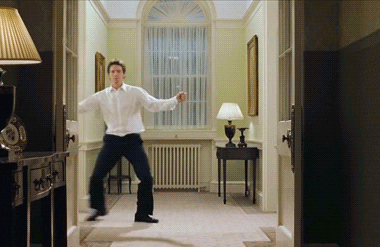 A Christmas themed rom-com filmed mostly in London, Love Actually features an ensemble cast. This is a cast where rather than having just one 'main character' there are multiple principle actors or actresses that all have similar amounts of screen time. The cast is broadly made up of British stars.
Beyond Hugh Grant doing what Hugh Grant does best and Bill Nighy doing what Bill Nighy does best, Love Actually is a film that followed the stories of a large number of different people. Each of these people are connected in one way or another through the festive season and across Christmas.
Richard Curtis, the director of Love Actually, actually cast his daughter Scarlett in the movie. He gave her the choice of who she played between a lobster or an angel. Scarlett opted to play 'Lobster number two' in the nativity, agreeing only as long as she was able to meet Keira Knightley.
18. Elf – 2003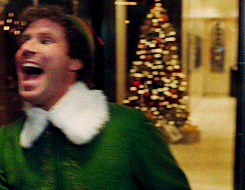 Jon Favreau saw his first huge financial success as a director with this jovial Christmas film. Often ranked very highly in multiple polls of Favourite Christmas Films or Greatest Christmas Films, Elf is played year after year. It was nominated for eight awards in 2004 and one in 2005 and won two of those.
Charming, funny and exceptionally well cast, Elf sees a man raised by elves. He doesn't realise that he is indeed human, unlike his elven brethren. Despite being six-foot-something and incredibly disproportionate in size and skill-level to his peers, it never crossed his mind. Buddy then decides to go and hunt down his 'real dad' in New York City. The film follows him on this adventure.
The original script didn't have Zooey Deschanel singing, and Jon Favreau added it in when he learned about her singing. The huuuuge burp after drinking an entire bottle of Coca-Cola was a real burp, however, actor Maurice LaMarche (Brain from the Animaniacs and Pinky and The Brain) dubbed this. So Will Ferrel basically had a belch-double. Buddy the Elf was initially to be played by Jim Carrey, but he turned down the role.
19. Bad Santa – 2003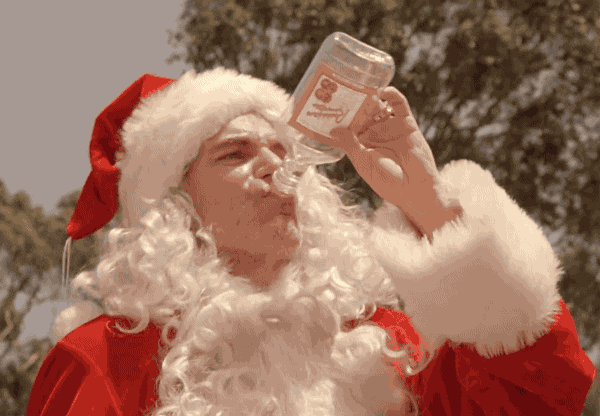 A black-comedy take on Christmas films. This movie was conceptualised by the Coen brothers before they brought writers in to create the ideal script to support the premise. Bad Santa was John Ritters last live-action film appearance before his death and the film was dedicated to his memory.
The script was rejected by Universal Pictures, who said it was " the most foul, disgusting, misogynistic, anti-Christmas, anti-children thing" that they could imagine. Shortly after this, it was picked up by Miramax. The film follows a miserable, drunken conman and his partner as they pull off their annual con. The pair pose as Santa and one of his elves at a department store to pull off their scam, the same as they do every year. The only difference is that this year things get a little more complicated.
The roles of the main cast in this feature were written for entirely different people. Had the Coen bothers cast who they originally intended to, we would have seen a very very different film. Starring James Gandolfini (best known for his role as Tony Soprano) in place of Billy Bob Thornton and Danny Woodburn (from Seinfeld) as Marcus. Perhaps more surprising was that Angus T.Jones was lined up to be Thurman Merman. Angus is most well known for portraying Jake in two and a half men. He was on the show for years before leaving after his baptism in 2012, stating that the show was filth and conflicted with his religious views).
20. Christmas with the Kranks – 2004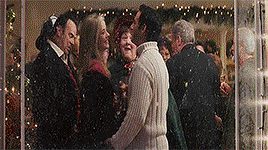 Christmas with the Kranks was a recipe for one of the most light-hearted and fun Christmas films of the modern-day. This movie is packed with humour, a whole lot of heart and Christmas movie formula by the bucket. All this and a great cast, and still the movie – surprisingly – tanked.
Based on 'Skipping Christmas', a John Grisham novel, the Kranks opt to skip their Christmas festivities while their daughter is away. However, she decides to come home at the last minute which causes chaos and uproar as they scramble together last minute to try and create the perfect party.
This film was already in director Joe Roth's thoughts before John Grisham's book was even published in 2001. Grisham asked Roth to read the book in galley form (an advanced review copy). He had already thought that he could make a movie based on it. Chris Columbus brought the screenplay to Roth which he read on a Sunday and by Monday he'd bought it. He decided to direct it on Tuesday and by Friday Tim Allen and Jamie Lee Curtis had already been cast.
21. The Polar Express – 2004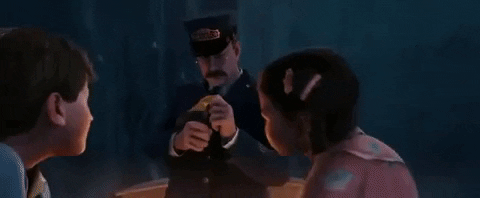 Based on the 1985 children's book of the same name, The Polar Express is a computer-animated Christmas tale of magic and wonder. A box office hit, the original author Chris Van Allsburg served as one of the executive producers.
A young boy takes a magical trip to the North Pole on Christmas Eve. He takes The Polar Express, a train especially for the journey, conducted by none other than the most Tom-Hanks-looking animation of Tom Hanks I think we've ever seen. Whilst on this magical journey he learns all about the spirit of Christmas as well as making some friends along the way and learning how to be brave.
The Pere Marquette 1225 is an American 2-8-4 Berkshire type steam train. It is actually one of only two surviving Pere Marquette 2-8-4 locomotives (the other is 1223). This train was studied in great detail and the sounds and drawings were used to create The Polar Express.
22. Arthur Christmas – 2011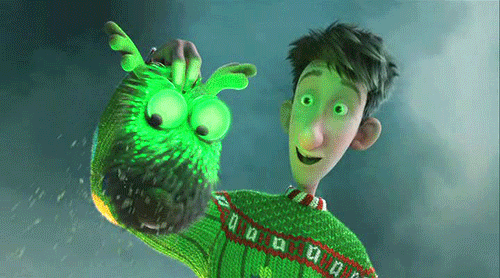 Smart, heartwarming and complete with an all-star cast. Arthur Christmas brings our antiquated take on Saint Nicholas and thrusts it into the future. Sporting futuristic technology and advanced equipment galore.
When St. Nick is past his prime and probably ready to now pass on the torch, a gift goes undelivered. Arthur refuses to let this present go misplaced and undelivered. He teams up with Grandsanta to make sure that the young girl in question receives her gift. All the while, his brother Steve tries to argue that one missed present is a reasonable margin.
The original name Arthur Christmas was announced under, in 2007, was Operation Rudolph. Nominated for seven awards and winning two, Arthur Christmas took Best Animated Film in the San Diego Film Critics Society and Bill Nighy took the Annie Award for Voice Acting in a Feature Production.
Christmas Films Galore
There you have it, 22 Christmas classics from It's a Wonderful Life in 1946 to Arthur Christmas in 2011. What are your favourite films that aren't on our list? What makes Christmas films Christmassy to you? Is Die Hard a Christmas movie? Let us know what you think!

Sources: GIPHY. Toledo Blade – 18/12/1988. The Times. The Seattle Times. The New York Times. Empire. IGN. Independent. Twitter. Entertainment Weekly. LA Times. TV Guide. The Washington Post. Hollywood Jesus via Wayback Machine. Games Radar.