Keep all your wedding photos in a personalised photo album
It's been a while now since your wedding, but you still have all of the images and emotions that are more than vivid in front of your eye. Such a wonderful day, beautiful weather, surrounded by all your friends and family, THE dress of your dreams, the husband of your dreams – what else could you wish for?
Yes, there is one tiny but important thing missing: Do you have a safe place for your wedding photos? You might have plenty of photo albums to keep the wedding photos safe, but what about some other, more creative way of showing them to the world ( well, more likely to yourself and friends and family but that's more than enough, isn't it?).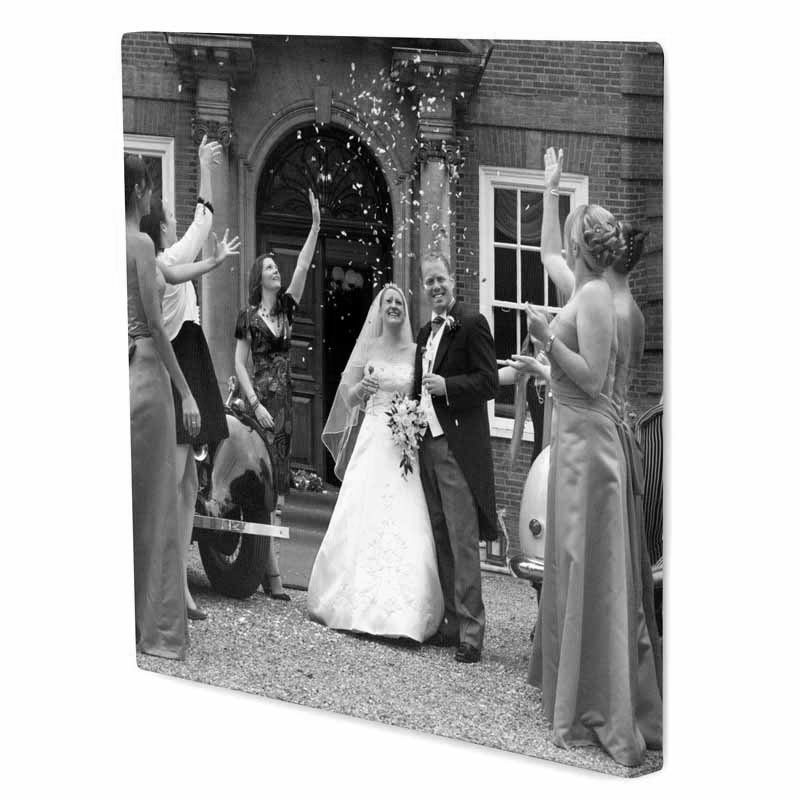 Wedding photos as canvas or shopper bags
Yes, photo albums are a good way to keep all wedding pictures safe, but what do you think about using your favourite ones in a more imaginative way? Design a black and white canvas with your best wedding picture for your wall in the living room, personalised shopper bags for the wife and all her bridesmaids with their photo together… there's a whole lot more to discover and use as a wonderful idea to keep your wedding pictures safe!
Create a safe place for all your wedding photos
Most products are pretty easy to design: Just take a few minutes, get your computer ready, maybe a nice cup of tea and then have a look at the website and find your favourite product.
Choose your size, colour, material and start by uploading your first image. The straightforward preview page will show you how your image will look like on the finished product.
Are you already happy with the design? Perfect, just proceed with your order…You can also upload more images to create a montage or even add text – it's all in your hands, you are the designer of your masterpiece. A wonderful idea is to create some Valentines Day Gifts with your wedding photos, truly a great way to find a safe place for your wedding photos.